Capacity:

1~30T/H

Turnkey Wood Pellet Manufacturing Plant
Service by ABC Machinery: Customized Plan, Factory Layout Design, Equipment Manufacturing, On-site Installation and Commissioning, Operation Training and other Technical Supports
Raw Materials: Wood (Hardwood, Softwood or Their Mixture), Sawdust, Bamboo Waste, EFB (Empty Fruit Bunch), Coconut Shell, Sugarcane Bagasse, Napier Grass, and Many Other Biomasses.
General Equipment: Log Splitter, Crusher/Hammer Mill, Dryer, Large Wood Pellet Making Machine, Pellet Cooler, Conveyor, Pellet Packaging Machine, etc.
Biomass fuels have a great developmental scope. The trend and demand are on the rise. It helps in waste reuse and decreasing air pollution, and it is highly economical and convenient. People are finding ways to reduce waste and to recycle them. The main solution to this is to use biomass fuels. Setting up a complete pellet production line has a great opportunity.


All Kinds of Wood Pellets Manufacturing
By now considering these aspects, there is huge scope and potential for wood pellet manufacturing business. A wide range of raw materials can be used to make biomass pellets, including straw, rice husk, peanut shell, wood cuttings, sawdust, scrap timber, etc. (Related Post: Biomass Pellet Production Potential in South America >>)
Therefore, many companies (wood factories, energy companies, forestry groups, carpentry workshop, etc.), investment or small scale businessman are considering investing in customized biomass pellet production and looking for buying cost effective biomass wood pellet machine. ABC Machinery, a China high-tech enterprise, is a reliable supplier of systematic solution for biomass pellet manufacturing. Welcome to visit our biomass pellet machine manufacturing factory or the complete pellet plant project we built aross the world. We offer the BEST plan, equipment and price!

Install Complete Wood Pellet Manufacturing Plant at Low Cost
Turnkey Project Of Large Wood Pellet Manufacturing Plant For Sale – Buy High Quality Pellet Processing Equipment For Biomass Fuel Pellets Making: HOT sale wood pellet manufacturing plant offered by biomass pellet equipment manufacturer or supplier, guide on process of wood pellet production and how to start wood pellet manufacturing business with limited cost in Tanzania, Egypt, Morocco, Ghana, South Korea, etc.
Typical Pellets Manufacturing Process for Biomass Materials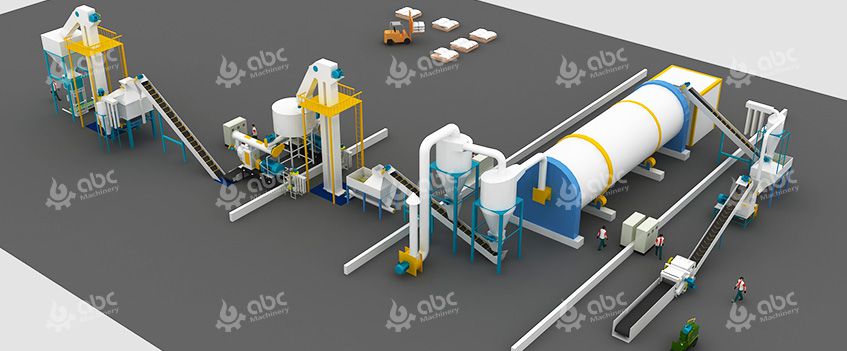 3D Flow Chart of Complete Pellet Mill for Sale
Above the main biomass pellet manufacturing process of common raw materials. For other biomass materials, we have professional technical team to provide custom-made pellet production plant. We have built a lots of smaple projects of complete pellet plant around the world. As for the turnkey cost of a large wood pellet plant, different equipment selected has different price. If you are interested in setting up your own pellet manufacturing plant, just tell us your requirements in details and then get your customized plan!

Complete Set of Wood Pellet Production Machines

Factory Price Wood Pellet Making Machine for Sale
| Model | Capacity | Power | Weight | Dimension |
| --- | --- | --- | --- | --- |
| BPM420 | 1000~1500 kg/h | 90+1.5+3 kw | 3400 kg | 2600*1000*2000 mm |
| BPM508 | 1500~2000 kg/h | 132+1.5+3 kw | 4500 kg | 2990*1200*2410 mm |
Please Note: Above is the industrial wood pellet machine adopted in large wood pellet processing plant. The price list and technical specification of other auxiliary equipment in a wood pellet plant would be included in the project propose. If you are interested in installing small scale pelletizer plant, please choose small scale pellet mill, which requires less investment cost!
Why Choose ABC Machinery as Your TURNKEY Pellet Plant Project Supplier?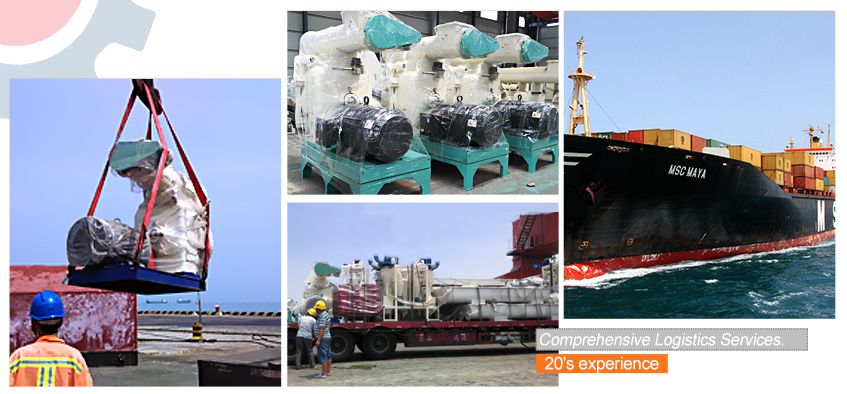 Turnkey Pellet Mill Plant Supplier
ABC Machinery provides you more rational biomass pellet production process with fewer operators required. The whole customized pellet production line can be PLC control, which further reduces manpower investment.
For the same productivity, we have lower power consumption and shorter time to get returns on investment.
Core accessories are more durable, stable and can produce more pellets.
ABC Machinery can make

FREE raw material test

for you, and make the most suitable pellet mill compression ratio to bring you BEST pellet quality.
ABC Machinery can pay site visit to your workshop, so that we can offer you better corresponding equipment and 3D TURNKEY PROJECT DESIGN overall layout.

Offer Complete Biomass Pellet Plant Solutions [Project Display]
Establish Your Own Biomass Wood Pellet Manufacturing Business
There are huge business potentials to start wood pellet mill plant. Not only can one outsource to individuals or small communities, but also big corporations and industries. The selection of the right wood pellet manufacturing equipment and technology for a wood pellet factory is critical when establish your own biomass pellet manufacturing business. (Read more: Pellet Machine Malaysia >>)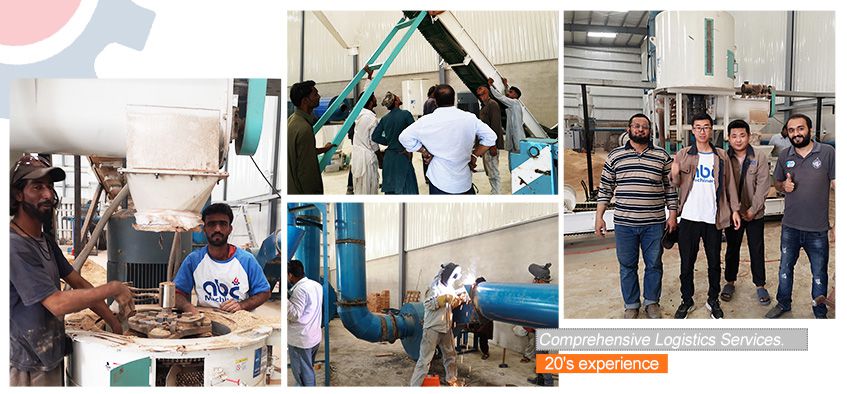 Wood Pellet Project Installation
People are satisfied with natural ways of using fuel, and biofuel plants play a great role. It is sure to outperform many of the existing systems with different uses for a woo pellet plant. Many industries and large organizations are interested in biomass fuel and are investing in them. It's imperative to start a biomass pellet plant and cater to these industries' needs. In the future, one will see a larger biomass pellet mill plant, and it will surely change our living. And the wood pellet production line price would be cheaper!
For TURN-KEY Business Plan of biomass pellet plant design, please don't hesitate to send us messge below!