Application: Feed pellet Plants provide comprehensive solutions for processing animal feed, catering to various needs in poultry, cattle, pet, and fish industries. These production lines are ideal for large-scale feed mill plants, feed factories, and cultivation factories, offering high yield and automation for fodder production.

Production capacity: Feed Pellet Plants have the capacity to produce 3000-10000 tons of powder materials or feed pellets per year, ensuring that the nutritional value of the feed pellets remains intact throughout the milling process.

Main Featured: compact structure, well-designed craftsmanship, easy installation, simple operation, low maintenance costs, and minimal investment.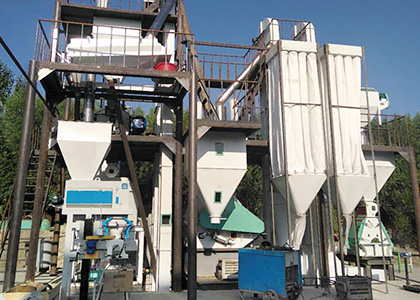 Build A Turnkey Animal Feed Processing Factory [Comprehensive Project Plan]
ABC Machinery offers a range of poultry and livestock feed processing machines as part of their Turnkey solutions for feed production. Our services include project design, process engineering, local manufacturing and installation, debugging and after-sales support. With meticulous attention to detail, ABC Machinery aims to provide the best feed milling equipment, service, and business plan for their clients.
Animal Feed Pellet Processing Flowchart
The flowchart of feed pellet milling production typically consists of feedstock crumblers, hammer mills, dryers, mixers, feed pellet mills, coolers, packing scales, and more. By providing information on your raw materials, desired capacity, and budget, ABC Machinery can design a tailored solution to meet your specific requirements. Detailed solutions, encompassing material storage, pretreatment, crushing, pelleting, cooling, packaging, and waste disposal, will be provided to ensure the success of your animal feed production business.
Display: Successful Industrial Feed Pellet Production Projects from ABC Machinery
If you are interested in starting your own animal food production line, ABC Machinery can guide you through the process. Whether it's a small feed mill machine for personal use or a large-scale feed mill business, ABC Machinery has the expertise to help you with business planning, equipment selection, and layout design. Additionally, ABC Machinery offers complete project plans for specific feed mill plants, including cattle, poultry, and other animals.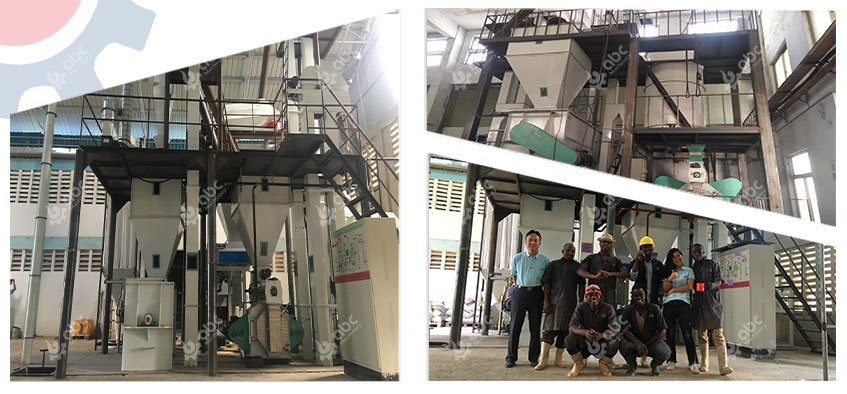 2-3 Ton Per Hour Poultry Feed Milling Plant in Tanzania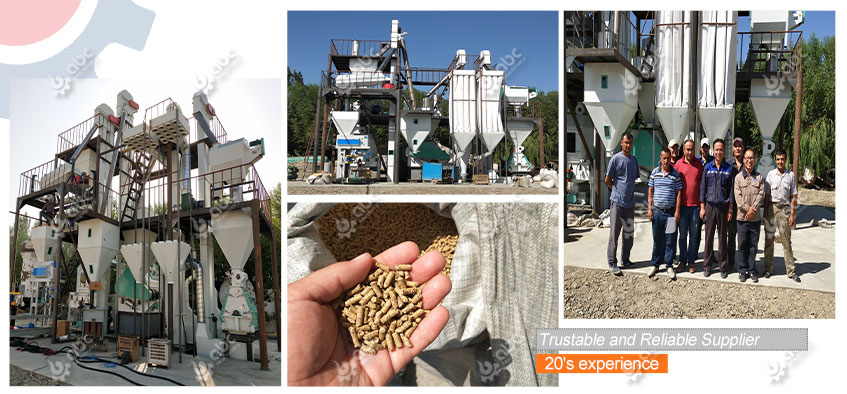 4 Ton/h Livestock Feed Pellet Project in Uzbekistan

Advantages of Our Feed Pellet Production Plant
Customizable Turn-Key Solution: Our complete feed pellet line is tailored to your specific needs and can be made to order. With ABC Machinery's expertise in animal feed processing plans, we provide the most suitable and comprehensive feed pellet production business plan.

Premium Quality Components: All machines in our feed pellet production line are meticulously developed and manufactured to ensure top-notch quality. We prioritize the durability and efficiency of our equipment, guaranteeing reliable and long-lasting performance.

Versatile Animal Feed Options: Our feed pellet production Plant offers the flexibility to produce various types of animal feeds. Whether you're catering to cattle, dairy cows, goats, sheep, horses, pigs, chickens, broilers, ducks, rabbits, fish, geese, or more, our line can meet your requirements.

Expert Overseas Installation and Commissioning: We have a team of experienced engineers who are ready to assist with the installation and commissioning of your feed processing machines. Our experts will guide you through the setup process and ensure that everything is functioning optimally.

Operator Training: In addition to installation support, we provide comprehensive training for your workers on how to operate the feed processing machines. Our goal is to equip your team with the necessary skills and knowledge to maximize productivity and maintain efficient operations.
For those planning to establish an animal feed pellet production plant, ABC Machinery is a trusted manufacturer with extensive experience in feed pelletizing. They provide tailored feed pelleting plans for various animals, including cats, dogs, turtles, shrimp, fish, ducks, chickens, sheep, pigs, cattle, and more. ABC Machinery also offers solutions for wood pellet making. Contact us for further details or to discuss your specific requirements.