The mobile pellet plant unit is our Star Product, because it is an integrated one that consists of
hammer mill, material storage bin, screw feeder, flat die pellet mill, vibrating screen and scraper conveyor
on one foundation, so that it is convenient to move and use.
This pelleting plant unit has been exported to the following countries:
Chile, Greece, Italy, Latvia, Namibia, Portugal, Rumania, Spain, and Ukraine.

Raw material for this mobile pelleting plant
Wood chip, sawdust, stalk, straw, twig, rice husk, peanut shell, forage, etc.
Specification
Model
MPL300
MPL400
Capacity
250-350kg/h
350-450kg/h
Pellet diameter
6-12mm
Pellet density
1.1-1.3t/m3
Total Power
41.25kw
49.25kw
Overall size
3500*1960*3500mm
3500*1960*3500mm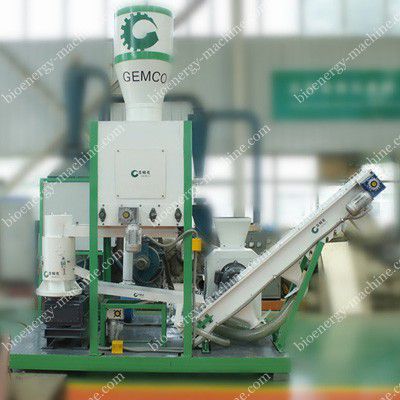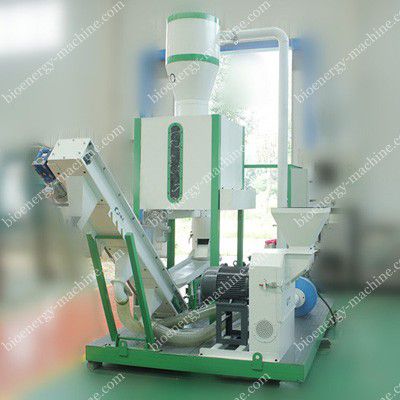 ABC Machinery is a comprehensive enterprise specializing in biomass pellet machinery, integrating R&D, production and sales. In addition to the conventional models, all products can be customized according to your actual needs. Please don't hesitate to contact us!

*****************Customer feedback of MPL400 mobile pellet plant for wood>>
Applicable to the following raw materials and many others
Advantages of mobile pellet plant unit main parts
Hammer mill: It has 15 hammer blades. By changing different positions of the hammer blades, the hammer mill can be used to crush woody or biomass or forage materials with size less than 20 mm diameter, the size of the crushed output material can reach diameter 3-5mm.


Conveying part: there are 3 conveying sections in this pelleting plant: pneumatic conveying unit, screw conveyor, and scraper conveyor. All these sections are efficient in conveying raw material or finished pellets.



Pellet mill: Cost-effective small pellet mill with best quality. There is also a water adding system connected with the pellet mill to adjust the moisture content of mixed material. Main parts of pellet mill are made from high steel alloy with high quality and long using life.


Vibrating sieve: the vibrating sieve can effectively screen out dust and powder, at the same time cooling the pllets. While the screened out powder is collected for reproduction.
Pellets made by movable small pellet plant