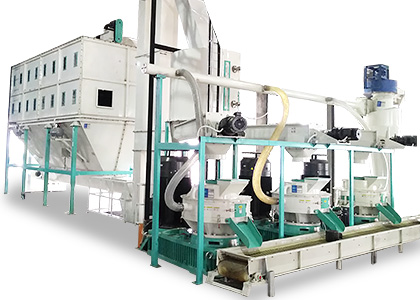 Send Enquiry Now
Large pellet plant from ABC Machinery is turn-key project, which means we can design the complete pellet plant
1-30ton/h
for you and offer on-site installation and commissioning.
What raw materials can be used in the large pellet manufacturing plants?
Wood (hardwood, softwood or their mixture), sawdust, bamboo waste, EFB (Empty Fruit Bunch), coconut shell, sugarcane bagasse, Napier grass
, and many other biomasses.
What are the main equipments used in complete industrial pellet plant?
Log splitter, crusher/hammer mill, dryer, large pellet mill, pellet cooler, conveyor, pellet packaging machine, etc.
Video of complete wood pellet plant
Typical process for common seen biomass raw materials:
Wood pellet plant process
Wood→ Log Splitting (optional) → Wood Crushing (optional) → Drying → Pelletizing → Cooling & Sieving → Packaging

EFB (palm fiber) pellet plant process
Palm Fiber → Crushing → Drying (optional) → Crushing → Pelletizing → Cooling → Packaging

Bamboo pellet plant process
Bamboo Waste → Chipping → Crushing → Conveying → Pelletizing → Cooling → Packaging

Sugarcane bagasse pellet plant process
Sugarcane Bagasse → Drying → Grinding → Pelletizing → Cooling → Packaging

Napier grass pellet plant process
Napier Grass Pretreatment → Drying→ Crushing → Pelleting→ Cooling → Packaging
For all other biomass materials, we have professional technical team to offer the customized pellet plant for customers.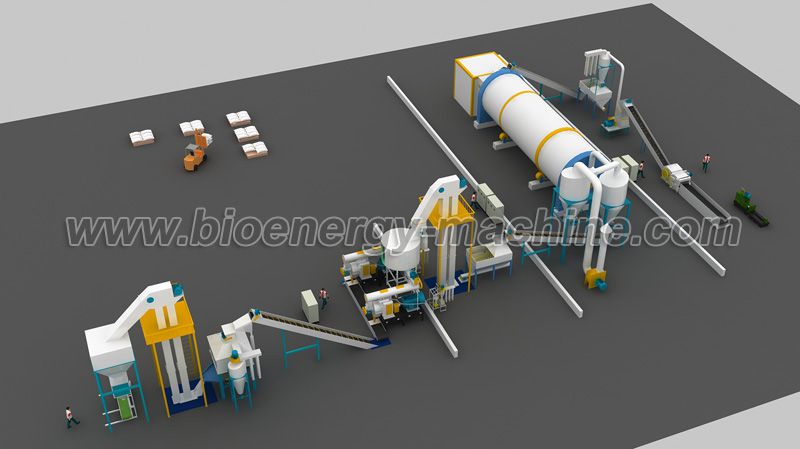 Main Machines in complete wood pellet plant
Why Choose Us as Your TURNKEY Pellet Plant Project Supplier?
ABC Machinery provides you more rational biomass pellet production process with fewer operators required. The whole customized pellet production line can be PLC control, which further reduces manpower investment.
For the same productivity, we have lower power consumption and shorter time to get returns on investment.
Core accessories are more durable, stable and can produce more pellets.
ABC Machinery can make

FREE raw material test

for you, and make the most suitable pellet mill compression ratio to bring you BEST pellet quality.
ABC Machinery can pay site visit to your workshop, so that we can offer you better corresponding equipment and 3D TURNKEY PROJECT DESIGN overall layout.
Some large pellet plants ABC Machinery has built abroad

For TURN-KEY Business Plan of biomass pellet plant design, please don't hesitate to send us messge below!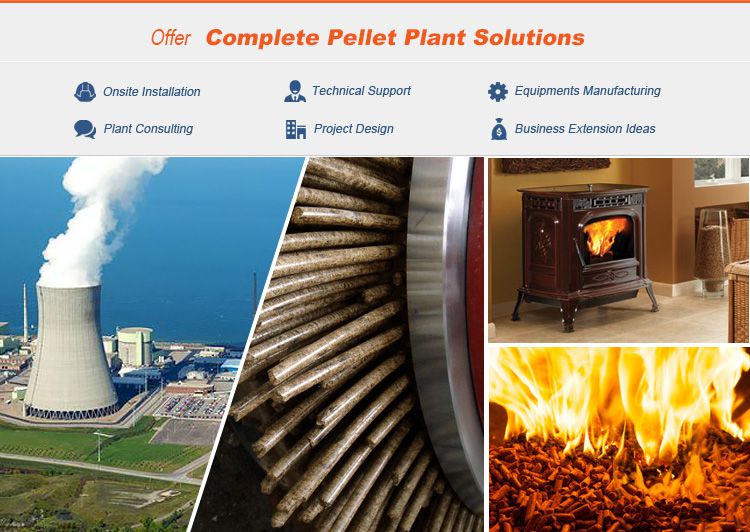 Get In Touch Now!
We receive enquiries in English, Español (Spanish), Русский язык (Russian), Français (French) and العربية (Arabic). Our professional team will reply to you within one business day. Please feel FREE to contact us!
Your privacy is important to us,we are committed to marking sure your privacy is confidential.