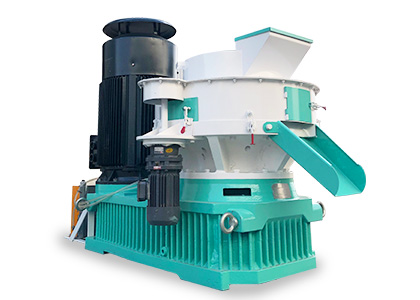 Send Enquiry Now
Ring die pellet mill is generally large pellet mill because of its large capacity (compared to small flat die pellet mill). It is usually used for industrial or commercial purposes, for example, investors who want to make pellets for sale or demand for large quantity would prefer ring die pellet mill, sometimes even 2 or more sets to build a complete pellet plant.
Raw material for industrial pellet mill
Softwood: While Pine, Red Pine, Fir, Cypress, Larch, Basswood, etc. shavings, sawdust, logs, and other forms.
Hardwood: Oak, Birch, Cypress, Basswood, Elm Tree, Hickory, Cherry, Larch, Maple, Poplar, etc. shavings, sawdust, logs, and other forms.
Other biomass: palm fiber, coconut shell, sugarcane bagasse, peanut shell, straw, stalk, etc.
For making animal feed please see large feed pellet mill>>
Specifications
Model
BPM35
BPM420
BPM508
Capacity
500-700kg/h
Sawdust: 1.2-1.5T/H
Straw: 2.0-2.5T/H
Sawdust: 1.5-2.0T/H
Straw:2.5-3.5T/H
Main Motor Power
30*2kw
90kw
110kw
Feeding Motor Power
0.75kw
1.5kw
1.5kw
Forced-feeding Motor Power
0.75kw
3kw
2.2kw
Weight
2200kg
3000kg
3700kg
Packing Size
1850*1950*1500mm
1100*2700*2000mm
1200*2900*2000mm
Features of our ring die pellet mill
The pelletizing chamber temperatue of the industrial pellet mill is controlled at 90°C by utilizing aerodynamics technology, so that the machine can operate continuously.
There is a timing feeder to control the feeding amount in order to reduce material blockage.
The machine body of ring die pellet mill is more durable to use than those from many other suppliers because it is made from ductile iron.
It is driven by high precision gears.
Users do not have to stop the pellet machine to lubricate it.
This type of commercial pellet mill is controlled by PLC system, which makes it convenient to operate and saves labor cost.
The power consumption is 30% less than those from other manufacturers.
All the transmission parts of the pellet mill adopt high quality imported bearings and oil seals to guarantee high efficiency transmission, stability and low noise.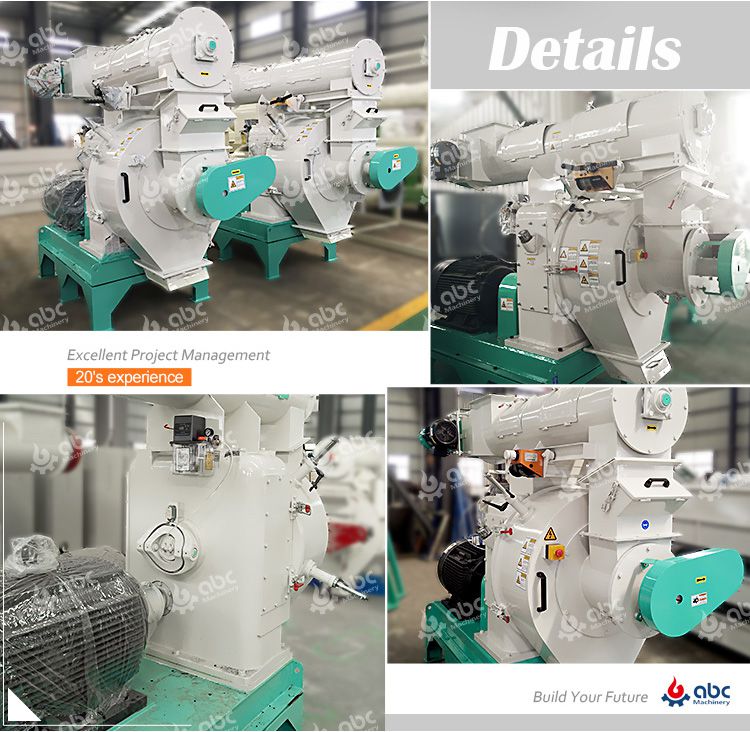 Ring die pellet mills in complete pellet plant

Read more about Complete Turnkey Pellet Plant 1-30Ton/h
Main kinds of pellets ABC large pellet mills have made

If you are interested in our ring die pellet mill, or you are not sure whether your raw material can be made into pellets or not, just don't hesitate to contact us! We have a professional team to solve all your problems!
Get In Touch Now!
We receive enquiries in English, Español (Spanish), Русский язык (Russian), Français (French) and العربية (Arabic). Our professional team will reply to you within one business day. Please feel FREE to contact us!
Your privacy is important to us,we are committed to marking sure your privacy is confidential.