Olive pomace is a byproduct which is produced during the process of olive oil production. It is used as biomass fuel in agricultural and industrial processes. Olive pomace is of premium quality and is more beneficial than fossil fuels. The calorific value of olive biomass is extremely higher than other agricultural biomass. It has concentrated and high-density fuel and is a readily available source of energy.
Olive Pamace Pellets & Briquettes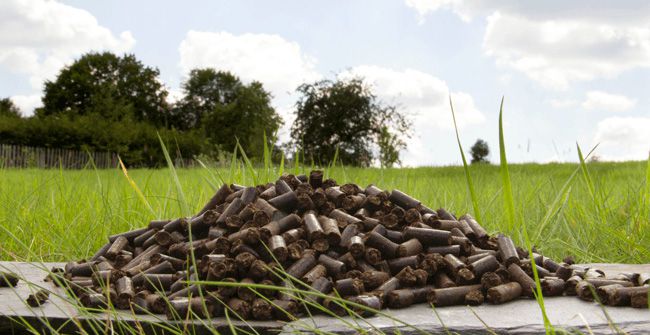 Pellets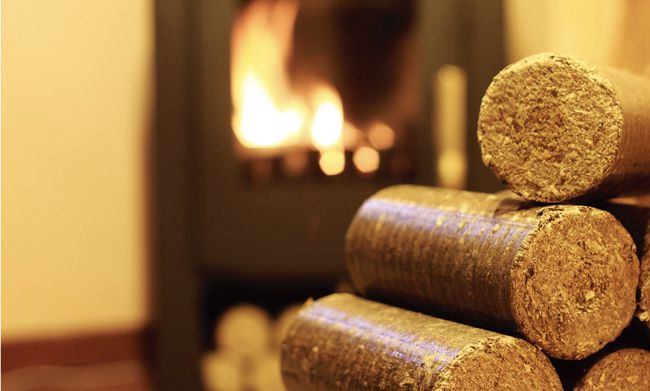 Briquettes
Olive Pomace Pellets: The olive pomace pellets are cylindrical in shape with a length of about 2-3cm and 6mm diameter.
Olive Pomace Briquettes: Olive pomace briquettes are briquette shaped fire logs, which are large in size than pellets.
Production Process of Olive pomace pellets or Briquettes
The olive pomace obtained after olive oil production has a moisture content of 40-70%. Drying this helps in bringing the moisture to 8-15% and in obtaining useful biomass.
The impurities like dust that are present in the olive cake are sieved to get good quality olive pomace pellets.
After sieving, the olive cake is crushed with the help of hammer mills or a grinder to reduce the size of the olive cake and finally produce a fine powder.
The olive pomace powder that is obtained is compressed into pellets with the help of Ring Die Pellet Mill and into briquettes with the help of briquette making machine.
These pellets and briquettes are then packed into different capacity bags for distribution.
| Comparison | Moisture Content | Net Calorific |
| --- | --- | --- |
| Pellets | 6.86% | 19Mj/Kg |
| Briquettes | 12% | 20MJ/Kg |
The pellets produced have a moisture content of 6.86%. The net calorific value is 19Mj/Kg. The ash content is around 5.17%. The briquettes produced have a moisture content of approximately 12% and oil content less than 3%. They emit heat of combustion around 20MJ/Kg. The ash content is around 5.7%. The size of the briquettes depends on the requirements of the customer.
Advantages and Significance of olive pomace pellets and briquettes:
These are used in co-combustion with other biomass or direct combustion to produce heat or electricity. The pellets are easy to handle and produce the same energy as the heating oil, incurring less cost. Briquettes can be used in outdoor as well as indoor applications. They are used in fireplaces, wood burners, boilers, and heating stoves. They are also used in room heaters, steam boilers, brick kilns, hot water services, etc. They are also used in producing hard lump char by carbonization process. Because of the low smoke levels, easy handling, and clean combustion, carbonized briquettes provide health benefits.
The utilization of fossil fuel, which cause environmental issues like acid rains, can be reduced by using Olive pomace. The greenhouse gas emission is very less when compared to that of fossil fuels. The supply of raw material is abundant and the technology used in the machines is very simple. Unlike other biomass fuels, it doesn't take up the agricultural land for production, which can be used for food production. As the emission on combustion is very low, it doesn't add any significance pollution to the environment.
Get In Touch Now!
We receive enquiries in English, Español (Spanish), Русский язык (Russian), Français (French) and العربية (Arabic). Our professional team will reply to you within one business day. Please feel FREE to contact us!
Your privacy is important to us,we are committed to marking sure your privacy is confidential.