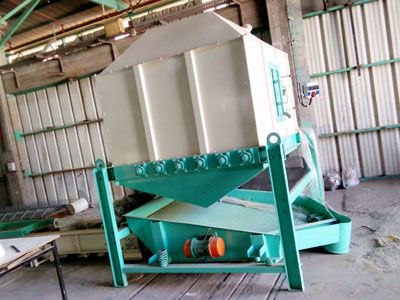 Send Enquiry Now
SKLN series countrer-flow cooler is utilized in
large pellet plant
for pellet cooling. After cooling, not only the pellet hardness is strengthened, but also easy for packaging and transportation.
It occupies little area, has compact structure, and is convenient to operate. High productivity, good cooling effect, high automation and low noise.
Working principle: the cool air blows reverse the pellets, so that the pellets are gradually cooled from bottom to top. It prevents the surface cracking that is often caused by vertical cooler.
Specifications
Model
SKLN11×11
SKLN14×14
SKLN16×16
SKLN18×18
Capacity (feed)
1-2t/h
3-5t/h
5-7t/h
10t/h
Main power(kw)
0.55
0.75
1.5
1.5kw
Cooling time
10-15 minutes
Moisture reducing (%)
≥3.5
Volume
1.1m3
2.25m3
4m3
6m3
Get In Touch Now!
We receive enquiries in English, Español (Spanish), Русский язык (Russian), Français (French) and العربية (Arabic). Our professional team will reply to you within one business day. Please feel FREE to contact us!
Your privacy is important to us,we are committed to marking sure your privacy is confidential.