If you really want a way to turn the ordinary biomass waste into big cash, then sawdust pellet mill is the machine you are looking for. The common saw shavings and sawdust from the machines that saw them are normally seen as just wasteful products. This is the best product to use in order for you to get an alternative source of energy. Many mills use these remaining materials to come up with pellet fuel.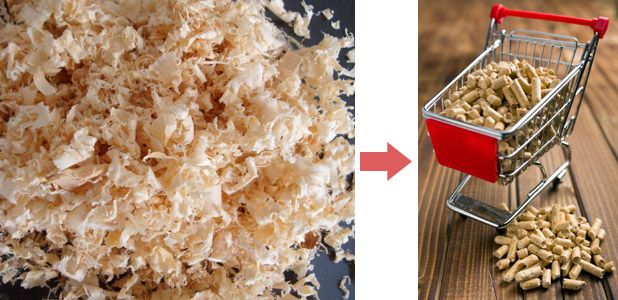 These sawdust pellets have gained worldwide audience especially being that they are the best alternative of getting energy in a unique manner. These pellets give more benefits to those who use them. It not only provides warmth but it also lowers the emission of ash thereby benefiting the investor even more.
This is the best option for someone who has possession on a lot of this material. This milling machine provides a simple, much easier way to use, and great approach to realizing your outcome. Other advantages of using this machine include; cheap raw materials for your production since you only need sawdust. This makes you save some cash since the sawdust is so much available especially being that they are mostly waste products.
Before you decide to make one of your own pellet plants, there are things you need to make sure that you know about the whole process. The amount of moisture in the sawdust is so vital that it must be the initial check-up plan for you, this should be at about 15%. If you get that this value is so much exceeded by a big margin, then you are likely to produce sawdust that is not going to be so efficient when used.
Next has yourself purchase the best sawdust compressing machine for this whole process. Bad or wrong pressing machine will just lie to your eyes for some time then as you proceed, you will be stuck and run short in your production. This happens mostly if you do not check to ensure that the machine you buy is not for compressing animal food but purposely for this work. Animal machines have a low pellet compression ratio as compared to the required type, they also have an insufficient power supply to their system.
Large Sawdust Pellet Mill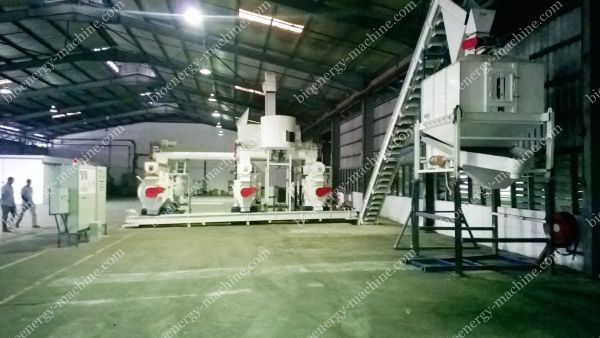 The other thing you ought to know is how to properly manage your plant. To help with this and other ways to get the correct machine to do your compression efficiently, you can do a search into various companies selling this machine. The best company means that you will absolutely get the best outcome you desire. A good manufacturer of the sawdust pellet mill machine could also present you the opportunity to catch some of the other utilities that the machine needs.
These could include sifting, drying, cooling and packaging of your final product. This whole combination of a system will greatly have a positive impact on your production since you will have easy operational time, stability in performance as well as a simpler and cheaper way to do maintenance. This is the best way forward to attaining the best alternative to renewable energy. You try it and it will be your favorite point to milking money.