Rice Husk Pellet Mill
is a machine that is used to press rice husk into pellets. It is mainly applied to materials having small shaping and adhesiveness such as sunflower shell, rice husk, and peanut shell. Other hulls include tree trunk, bark, branches and all kinds of crop straw and wood scraps such as ash and rubber cement. The rice husk pellets processed by this machine have a long burning time, a high combustion value as well as environmentally friendly. This mill is in various wood processing plants, feed mills, chemical plants, fuel factories, chemical plants and much more since its dense compression molding nature with the small investment and reduced risks make it an ideal machine for use. Note Rice Husk Pellet mills are in two types i.e. the small type and large type. The little one is mainly used at home while the large mill is for large scale production primarily in industries.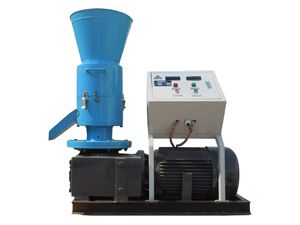 | Model Number | Power (kw) | Output (kg/h) | N.W./G.W. (kg) | Package Size (mm) |
| --- | --- | --- | --- | --- |
| ZLSP200B R-type | 3phase, 7.5 | 80-120 | 215/245 | 950*450*1050 |
| ZLSP300B R-type | 3phase, 22 | 250-350 | 540/575 | 1350*750*1400 |
| ZLSP400B R-type | 3phase, 30 | 350-450 | 770/810 | 1400*800*1450 |
| ZLSP550B R-type | 3phase, 55 | 500-800 | 1770 | 2300*750*1850 |
Features of Rice Husk Pellet Mill
High degree of automation. This characteristic makes it easy operate and saves energy saving while maintaining the long service life.
High pressure Suitable for hard materials.
The feeding mouth is up. This makes the material enter into the granulating chamber vertically without the need for other power tools/devices.
Unique design and reasonable structure.
The grease of this machine transmission system can be filtered automatically and hence its lubrication is excellent.
Parts oil lubrication which improves work efficiency.
The major parts of this mill adopt wear-resisting material which can continuously work for 24/7.
Applied Materials:
As discussed above, Rice Husk Pellet Mill is most suitable for processing materials which are difficult to mold and bold. Other than the above-highlighted materials, one can also use coconut shell, straws, stalks, forestry wastes, agricultural wastes among others. The size of materials should not exceed 6mm while their moisture content should range between 12 percent to 20 percent. Avoid hard materials that may cause harm to the mill.
ZLSP-R 300B Rice Husk Pellet Mill purchased by client from Cambodia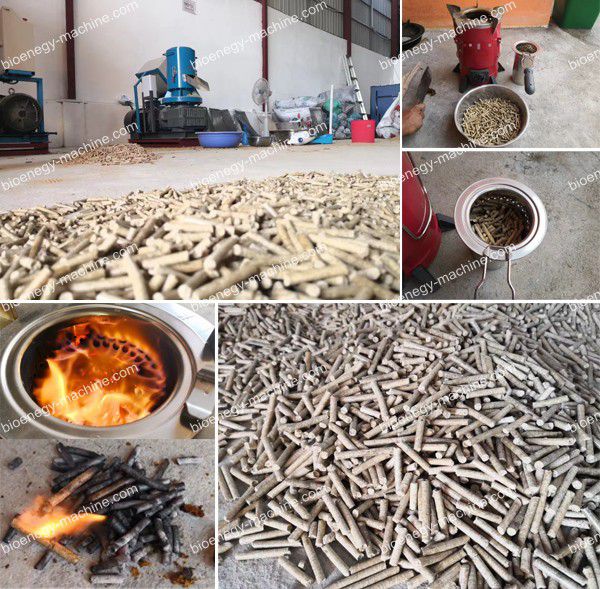 Working Principle of the Rice Husk Pellet Machine
The ground and crushed materials enter the mill frame plate surface vertically through the rice husk feeding inlet. The materials are uniformly and continuously distributed on the surface of mold cavity as the machine frame plate rotates. The powder materials go through the mold holes after being ground by the pinch. Through suffering of high temperatures and high-pressure treatment, the material powder gradually changes into cylindrical solids. These solids consistently lengthen until cutting into small sized particles by cutters. The Briar dressing gear concentrates the particle materials which may be scattered around the mold and then fall automatically under the force of gravity.
Applications of Risk Hull Pellet Mill
Making fuel pellets for cooking and home heating. You can burn these pellets in boilers, heating furnaces, pellets stoves, traditional stoves as well as in other heating systems.
Making compound fertilizer pellets
Producing feed pellets.
Making biomass pellets.
Final word
The separate discharge material found in Risk Hull Pellet Mill is necessary for the forming rate of materials. Also, the ring molds which have vertical structure is very conducive for heat dissipation. Besides, the mold is static so as to ensure that materials in the mill have an even distribution. The mill is also has a high efficiency, and investment is small, low temperature, more energy-efficient, little broken, multi-use, long life, and convenient operation and maintenance.