Project Name: 2 TPH biomass pellet plant project business

Production Capacity: 2 ton per hour

Project Location: Indonesia

Raw Materials: Sawdust, wood blocks and palm fiber

Included Main Equipment: Hammer Mill, screw conveyer, drum dryer, ring die pellet machine, Pellets Cooler, rotary sizing screen and Pellet Packing system.
The 2 tph biomass pellet production line equipment ordered by our Indonesian customer has all been delivered to the local area and completed the installation successfully. The whole biomass pellet production plant is mainly designed with crushing system, pellet making system and cooling system. It can be used to produce all kinds of biomass pellet raw material pellets, including wood chips, straw, wood blocks, palm fiber, bamboo, waste paper and so on. ( For more information:biomass pellet manufacturing plant cost>>)
2TPH Biomass Pellet Production Machinery | Inspection Report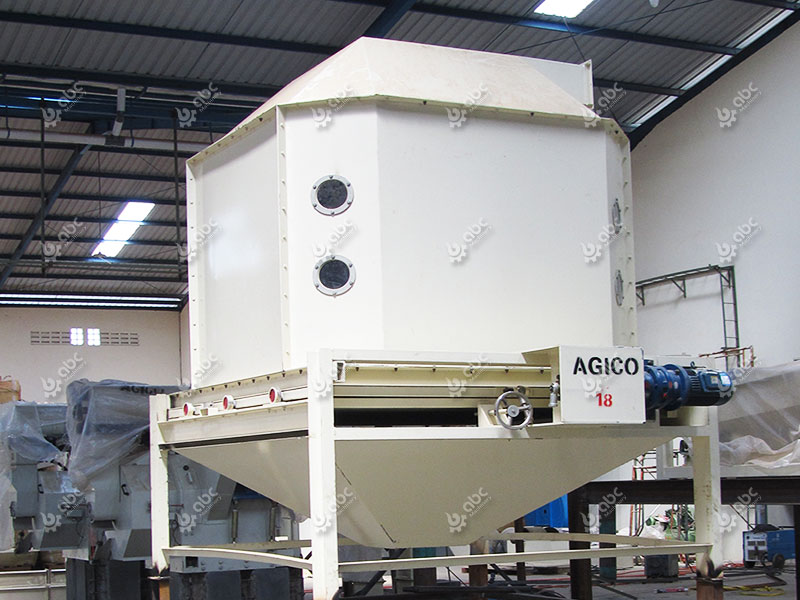 Cooling Equipment in Biomass Pellet Plant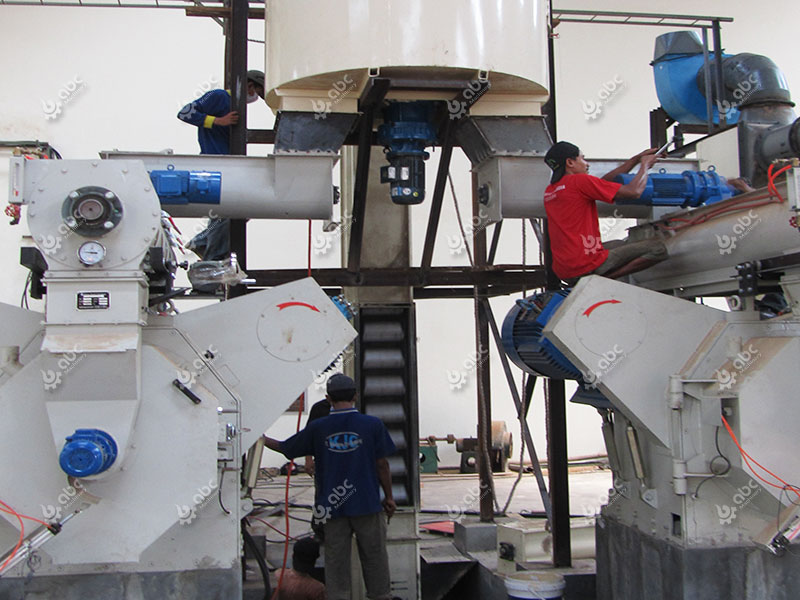 Factory Price Biomass Pellet Machine Mill for Sale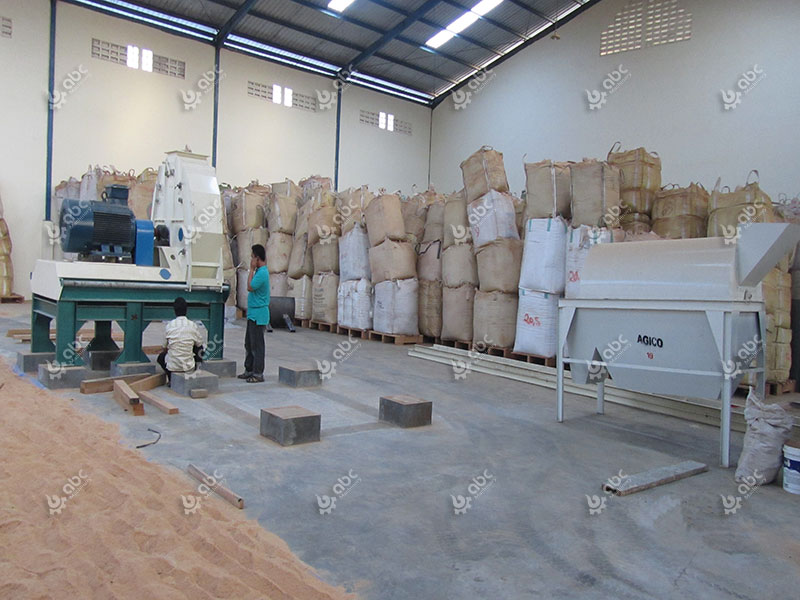 Raw Material Collection of Biomass Pellet Mill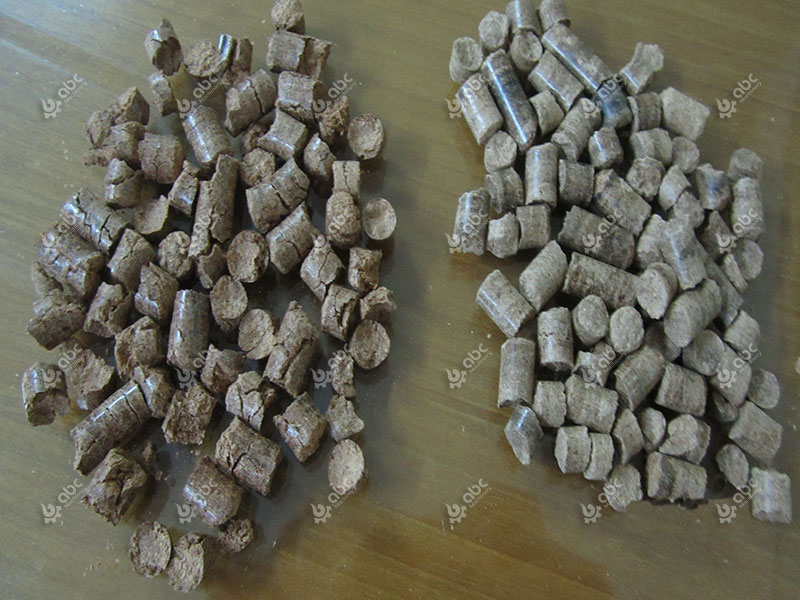 Finished Pellets Product for Biomass Fuel
The main equipment included in this 2TPH complete biomass pellet production line has BPM45 Ring Die biomass Pellet Mill, SFSP60 biomass Hammer Mill, rotary sizing screen, Cyclone Separator, High-pressure and Medium-press Fan, and more. Below was the inspection and loading photos in our factory. If you want to know the detailed biomass machinery price and parameters, please contact us directly!

Biomass Wood Pellet Processing Market in Indonesia
Indonesia, the largest economy in Southeast Asia, is also the world's leading coal producer and exporter.
From the perspective of energy structure, Indonesia has relatively abundant coal resources, according to the data released by the Ministry of Energy and Mineral Resources of Indonesia, at the end of 2020, Indonesia's proven coal reserves were 34.87 billion tons, ranking sixth in the world, third in Asia and first in Southeast Asia; although the production was affected by the epidemic and fell, it rose again to over 610 million tons in 2021. In short, at this stage, Indonesia's energy mix is still dominated by coal. In order to achieve climate goals and drive the renewable energy sector to continue to grow for the better, Indonesia urgently needs to make a low-carbon transition. In this context, biomass power generation, as one of the forms of renewable energy utilization, also has a relatively large market investment space.(Related Article: Biomass wood pellet plant market Potential)
Biomass Pellet Production Line Design
Biomass Pellet Fuel Production Line Factory Design
Raw material collection: The raw material is mainly sawdust and palm fiber. To ensure the normal and continuous production of biomass fuel pellets, it is necessary to ensure at least about 15 days of production of raw material requirements.

Drying: Biomass pellet fuel has strict requirements on the moisture content of the raw materials. After sieving, the raw materials are transported through a screw conveyor to a drum dryer for drying by hot air.

Pellet forming: The biomass pellet fuel forming machine is the key equipment of the production line, which adopts the ring die pellet machine and can be applied to different raw materials such as sawdust, corn straw, cotton straw and peanut shells, etc. and the equipment runs stably

Cooling: When discharging, the temperature of biomass pellet fuel is as high as 80-90℃, which is easy to break and must go through counter-current cooling system.

Screening: After cooling, the pellet fuel is screened by vibrating sieve to ensure the quality of biomass pellet fuel from the factory. After screening, the broken material is returned to the previous process for re-pelletizing.

Finished product bin: The processed finished pellets are sent to the finished product bin by the elevator for bagging and storage.
High Quality Biomass Pellet Mill Working Video
How to make biomass pellets? ABC Machinery has been specialized in biomass pellet making equipment for decades. We have installed many biomass pellet plant projects in Thailand, Chile, Russia, New Zealand, Canada etc., at low cost.
Advantages of Biomass Pellet Production Line
An increasing number of people consider it a profitable business to invest in establishing a biomass fuel pellet production plant.
The advantages are as follows:
Has good current and future demand

Market potential for import/export of biomass pellets

Wide range of raw materials, saving time and effort

Low project costs and short payback period
In short, for large scale complete biomass pellet production line, the equipment should be as much as possible to meet the user's actual need and the efficient biomass pellet fuel production process to the greatest extent. So, the complete biomass pellet plant not only can finish the biomass pellet production tasks, but also need to ensure the whole biomass pellet production process safe and reliable.
ABC Machinery has been specialized in biomass pellet mill for decades, if you are interested in starting a biomass pellet manufacturing business, and want to set up complete biomass production plant at low cost, please contact us for more details. We are experienced in providing you the cost effective solutions for biomass pellet machine manufacturing, selection, installation, commissioning, and after-sale service!