Project Name: Wood Chippings Briquettes Production Processing Line
Plant Location: located in Ethiopia
Project Production: 1.5~1.75 ton/hour
Raw Material: Sawdust & Wood Chippings
Briquetting Process: wood crushing, drying, briquetting, wood briquettes charking.
This successful wood chippings briquettes production line is located in Ethiopia. It is worth mentioning that biomass wood pellet and briquette energy projects and industries are doing quite well in this locality. Therefore, an increasing number of investors choose to start a wood briquettes manufacturing plant business in Ethiopia.
Project Report: Wood Chippings Briquettes Production Plant Factory Plant Design
View the photos below to see the layout design of the wood chippings briquettes processing line. These photos were taken during the construction and commissioning of the biomass wood briquetting Plant.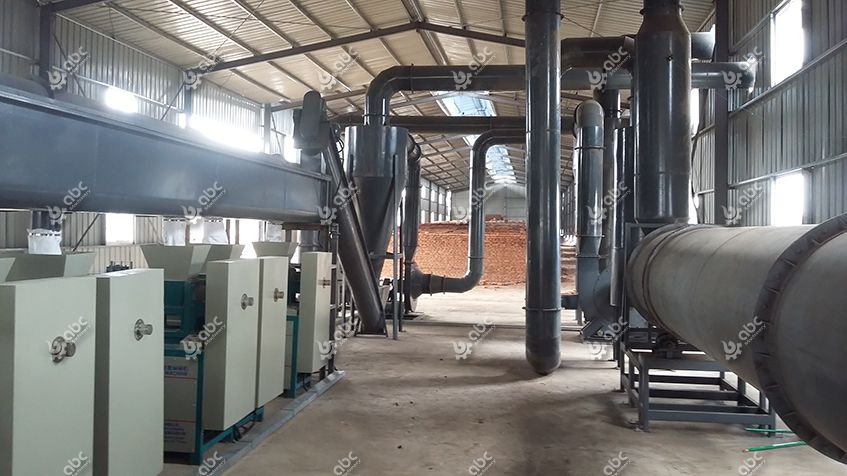 1.5 Ton Per Day Making Briquettes Production Plant from Wood Chippings
High Quality Five Wood Chip Briquetting Machines at Factory Price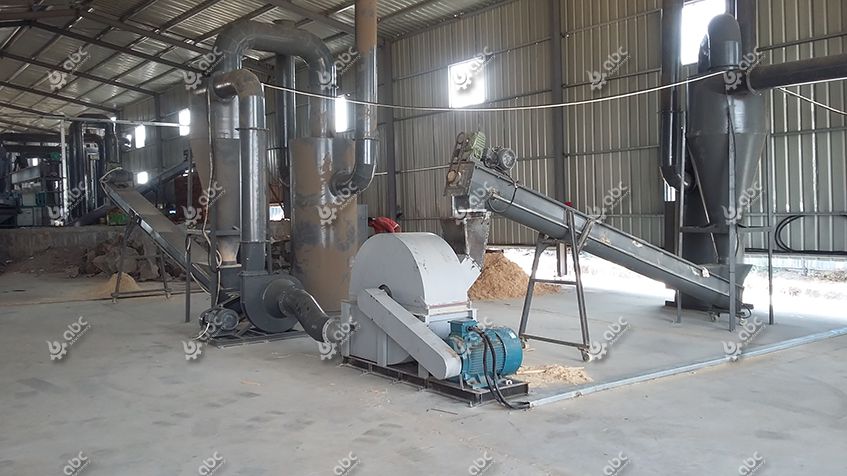 Wood Chip Briquette Making Machine Pretreatment Crushing Process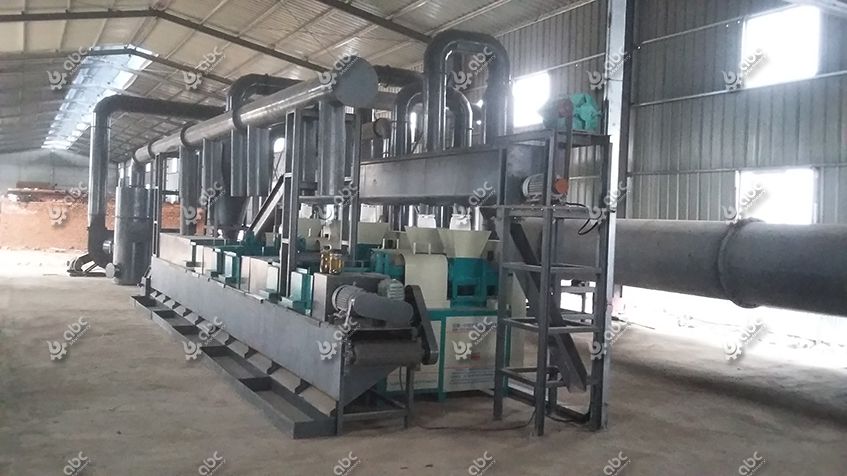 Cost-effective Briquettes Production Line for Wood Chippings
Our customer uses wood chippings as the main raw material for manufacturing biomass fuel briquettes. It is a complete production line consisting of a pretreatment plant and a briquetting plant that can produce 1.5 to 1.75 tons of high quality wood chippings briquettes per hour. The wood briquettes processing plant is installed using a series of machines. These machines are: wood crushing machine, drying machine,GCBC-Series Briquette Machine and wood briquettes charking kiln.
If you are intrested in making briquettes form wood chippings or other biomass materials, such as rice husk, saw dust, bagasse, groundnut shells, other agricultural waste or forest waste. Feel free to contact us for equipment prices and project costs!

Best GCBC-Series Briquette Machine for Sale
GCBC series biomass briquetting machine is a screw briquetting machine, which is a popular type of biomass briquetting machine. The briquetting equipment of the wood chip briquetting plant in Ethiopia is selected from five sets of GCBC wood briquetting machines.


Hot Selling GCBC-II Wood Briquette Making Machine at Factory Price
The screw type design of GCBC briquette machine highlights are as follows:
1. The spiral design of the briquette machine enables it to produce cylindrical or hexagonal briquettes with a hollow center
2. Due to its hollow structure and carbonization layer. The briquettes can be further carbonized into charcoal balls
3. The finished product is both easy to burn fully and easy to stack up for storage and transportation.
4. The final briquettes are used in a wide range of applications: for heating or barbecuing (grilling) in many countries, replacing coal.
GCBC series screw type biomass briquetting machine is the latest model developed by ABC Machinery after 6 years of research and development.
| Model | GCBC-II |
| --- | --- |
| Input Raw Material Size (mm) | 3-5mm |
| Output Capacity kg/h | 300~350 |
| Shapes Of Briquettes | Φ=40mm, 50mm, 60mm, 70mm |
| Motor Power (kw) | 22 KW |
| Heating Range | 280~350℃ |
| Life of The Inner Former | 1-2years |
| Size of Briquettes Inside Hole | Dia.18mm/16mm |
| Density of Briquettes | 1.3T/m³ |
| Weight(kg) | 780 kg |
| Overall Dimension(mm) | 1500*1200*1600 |
| Raw Material Moisture Requirements | 8~10% |
Video of Best Wood Chips Briquette Making Equipment Production Processing
Buy wood chips briquette production machine line from Chinese manufacturer or supplier at factory price,get FREE technical instruction of biomass wood briquetting process and business plan to set up wood birquettes project in Thailand, United Kingdom, Chile, Russia, New Zealand, Canada etc., at low cost.If you have any questions about (wood briquettes processing machinery included in the small scale wood briquetting workshop,) please contact us for more information or detailed specifications!

In these challenging times of energy production, it is significant to use biofuel energy because that is more environmentally friendly and sustainable as the raw material is easily available. ABC Machinery has expertise in biomass briquette plant construction. If you are planning to start a wood briquettes production processing business investment, Please feel free to contact us! Moreover, we will provide the best design with no consultation fee!