This Italian client requires a complete pellet production line including all the processes from raw material crushing to pellet packaging. All the parts of this pellet plant excluding dryer (which works continuously) work 8h per day.
Main equipments include crusher, dryer, pellet machine, cooler and packaging machine.
The whole pellet line uses PLC control.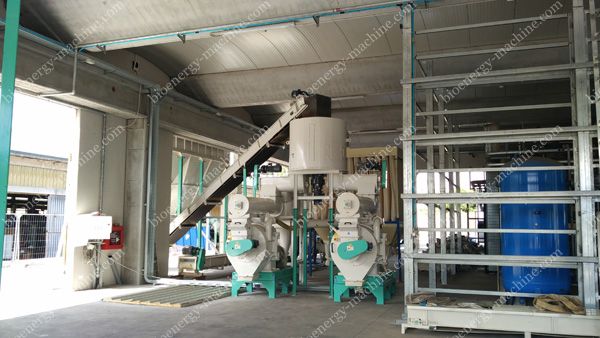 Dry material storage bin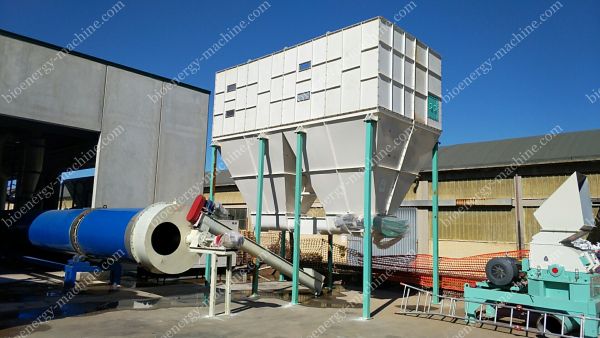 Dryer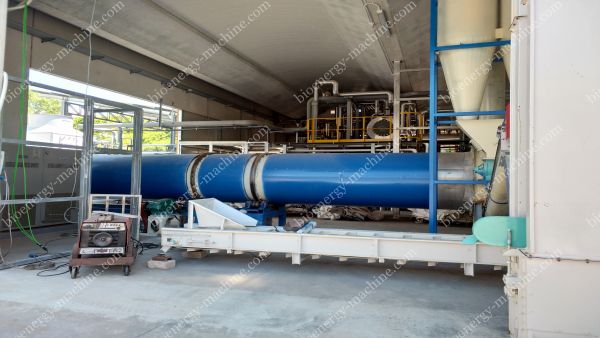 Pellet machines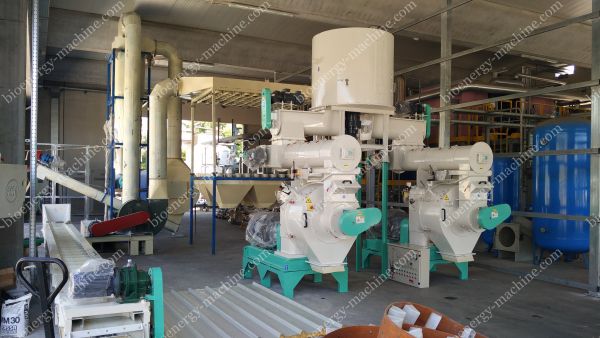 Installing the pellet line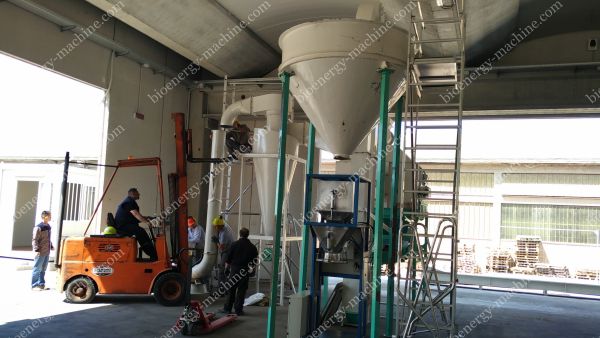 Pellet machine and conveyor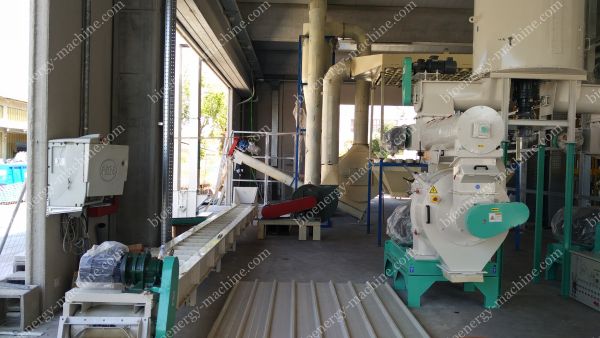 Factory outside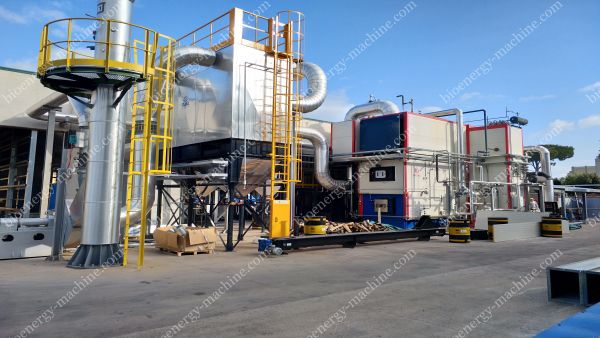 Pellet cooler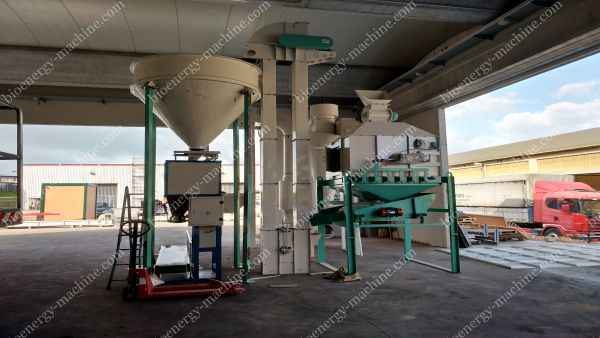 Client give us thumbs up