Project: 1TPH Sugarcane Bagasse Briquette Plant Business
Raw material: Sugarcane Bagasse
Production capacity: 1 Ton per hour
Plant Location: Durban, South Africa
Production Processing: Crushing, drying, second crushing, briquettes making
Main equipment: Hammer mill, dryer, 4 sets of briquette machine, mesh conveyor, dust collection and other necessary machinery.


Start A Sugarcane Bagasse Briquette Manufacturing Plant Business
1TPH Sugarcane Bagasse Briquette Plant Machinery Exported to South Africa Installation Report
The following are photos of a complete 1tph sugarcane bagasse briquette plant project designed and built by ABC Machinery for your reference.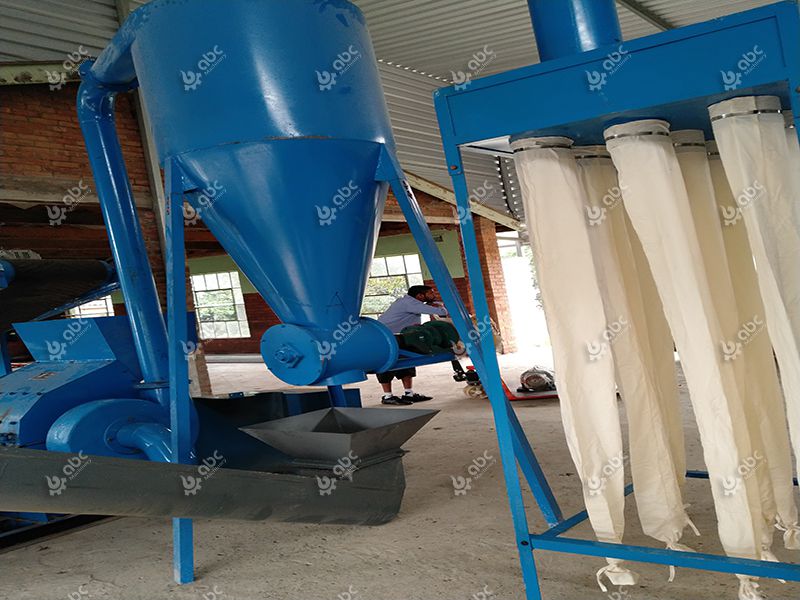 Bagasse and Wood Hammer Mill Manufacturer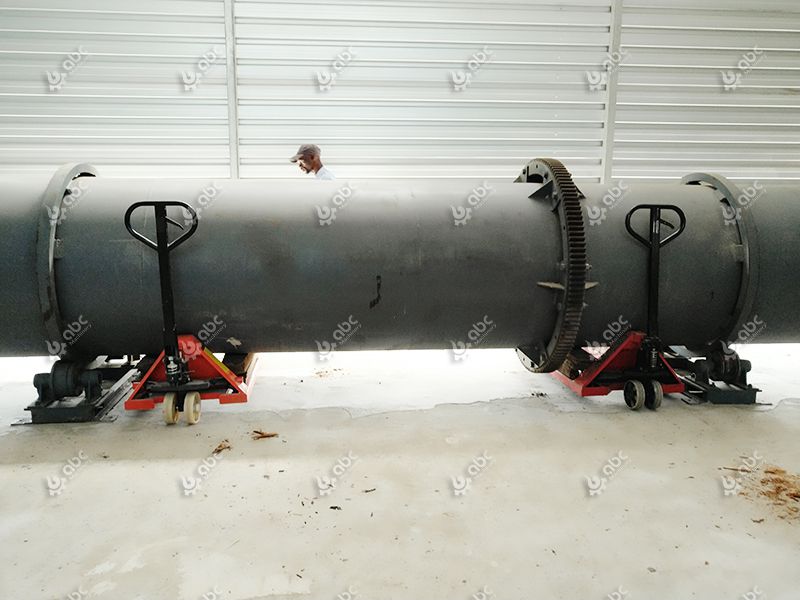 Cost-Effective Drum Drying Machine at Factory Price


Sugarcane Bagasse Briquette Production Line Supply
Above is the photo of installation and commissioning of bagasse briquette plant processing project. If you are planning to start a bagasse briquetting production business (1tpd briquetting line), you can refer to the above project. As a manufacturer and supplier of biomass briquette processing equipment with 30 years of experience, ABC Machinery can customize the bagasse briquette production line with different capacities according to your processing needs. If you want to know the exact cost of building a bagasse briquetting plant, please feel free to consult us!

Guidance of Choosing Sugarcane Bagasse briquetting Equipment (Briquetter Selection)

Sugar Cane Processing Industry Production
This one ton per hour briquette plant was customized to the customer's raw material (sugar cane, 40% moisture) and built in South Africa.
The line is mainly used to make briquettes from sugarcane (or bagasse) and it includes a hammer mill, GC-DR-1100 dryer, a second hammer mill, 4 briquettes machines, mesh conveyor, dust collector and other necessary equipment.
The drying system is done with our most popular model, the rotary dryer GC-DR-1100, which has been sold to more than 30 countries and handles raw material moisture from 15-55%.
The briquette machine is our most advantageous machine in China, which can make density more than 1.3 kg/m3.
For 30 years ABC Machinery has had experience and knowledge in manufacturing biomass briquettes using small and commercial scale equipment.
The current status of bagasse utilization and the existence of interstitial problems
The main uses of bagasse are:
1. Burning as boiler fuel for power generation.
The traditional treatment method of bagasse is mainly used as boiler fuel combustion to provide energy for sugar production.
The sugar consumption of standard coal to cane ratio down to 5%, the amount of bagasse consumed in sugar production is about 65% to 70% of the total amount of bagasse.
3. Pulp and paper production.
In addition to being used as fuel, bagasse pulp and paper making is by far the largest share of the utilization pathway for sugar cane sugar enterprises.
Video of 1TPH Sugarcane Bagasse Briquette Production Line
Nowadays, a growing number of investors consider starting a bagasse briquette plant business in South Africa of their own as a profitable project. During the design process of the complete bagasse briquetting production line, when customers encounter difficulties or problems, ABC Machinery sometimes send special technical engineers or staff to visit the site and propose reasonable design solutions according to customers' requirements.
If you are interested in setting up your own bagasse briquetting plant, please fill out the form below to contact us!