Do you know how to start a charcoal making business? If you don't then maybe you should think about it. According to the World Health Organization (WHO), at least 3 billion people globally rely on charcoal for cooking and heating. They use it in simple stoves, open fires, traditional kilns and more. Unfortunately, the normal charcoal comes with many drawbacks. First, it leads to massive deforestation due to cutting down of trees, environmental pollution because of smoke, and also respiratory ailments because of inhaling harmful fumes and gases such as carbon monoxide. You can however produce better and safer charcoal by relying on a charcoal type known as briquette.
What is Charcoal Briquette?
Briquette is a type of charcoal that is made from waste materials that remain after processing raw materials. Unlike the ordinary charcoal, the materials are not derived from cutting down trees or burning freshly-cut lumber, firewood or timber. Instead, it is made by mixing and compressing residues from agricultural, milling, and industrial processes. Common compounds include wood shavings, sawdust, wheat straw, cotton stalk, groundnut shell, wood chippings, sunflower stalk, tobacco waste, palm fiber, coconut shell, rice husk, coffee husk, soybean husk, mustard stalk, bamboo waste, and paddy straw among other things. In order to turn these raw /waste materials into charcoal briquette you need to rely on a
biomass briquette plant
.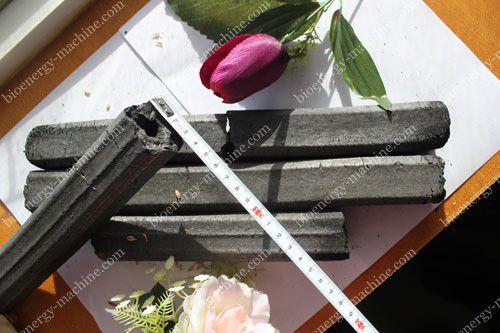 What is A Biomass Briquette Plant?
A biomass briquette plant helps turn biomass into useful charcoal known as briquettes. It consists of several sections that operate in a sequence. These are:
Hammer Mill: Also known as the crusher, this section pounds and crushes the raw materials into finer particles.
Conveyor: This is the belt that moves the crushed material into a mixing plant.
Mixer: The dry crushed matter is mixed to form a slurry /paste that are easy to mold into different shapes.
Briquette/Mould: This section transforms the slurry into the required shape. You may choose rectangular, oblong, circular, solid, hollow, pellets or any other.
Drying: The briquettes are allowed to dry and they become more solid and less-dense.
Carbonization: To make charcoal briquettes, charcoal kiln is necessary to turn biomass briquettes into charcoal briquettes.
Packaging: The dry briquettes are packed in different sizes according to the target end user.
Why Go For A Charcoal Briquette Making Machine?
The following are some reasons why you should invest in a biomass briquette machine.
Source of income: The demand for reliable charcoal is rising and this creates a good opportunity to earn money from the machine/plant.
Conserve the Environment: Unlike the traditional charcoal which requires felling of trees, briquettes are made from waste products and biomass which are readily available.
User-friendly: Briquettes emit minimal fumes and gases when being burnt. They also last longer than conventional charcoal. Cases of respiratory infections or carbon monoxide poisoning are minimal.
Versatile: Briquette making plants come is different sizes to suit the user and the target market. The capacity include 200 kg/H,500 kg/H, 1000 kg/H,2000 kg/H, 4.5 tonnes per month, 6 tons per month and many more.
Want to have the price list of charcoal briquette machine? Send us enquiry now!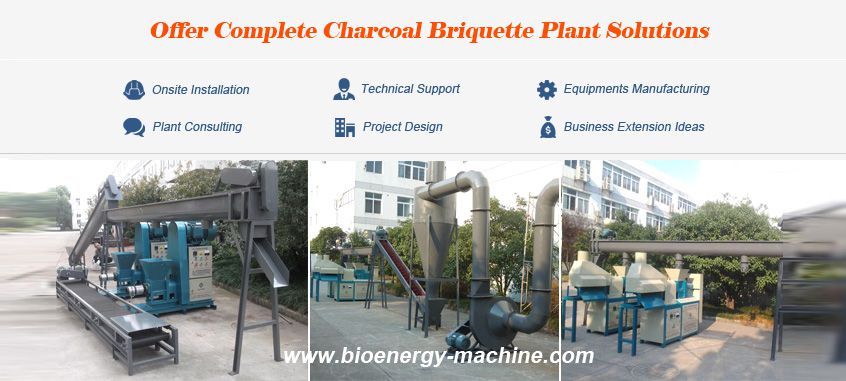 To enjoy the many benefits of the briquette making machine, it's vital to get the right machine that is suitable for your needs. This is best achieved by dealing with a reputable and skilled dealer. Why not talk to us to learn more about how to start a charcoal making business or investing in a biomass charcoal briquette plant?
Get In Touch Now!
We receive enquiries in English, Español (Spanish), Русский язык (Russian), Français (French) and العربية (Arabic). Our professional team will reply to you within one business day. Please feel FREE to contact us!
Your privacy is important to us,we are committed to marking sure your privacy is confidential.