The business of wood pellet in Philippines shows potential growth. Equipments were be sent to the country and the number of the mill that will be sold will increased after the earlier investor shows good prospect of start gather profit from wood pellet mills.
Currently, wood pellet in Asia tend to be marketed and consumed in residential that ranked first in usage then followed by industrial, power and heat and then other benefit that can be taken from this resource that potential to be turned from biomass become biofuel.
The resource is used in different way unlike how America currently used this only as residential heating through stoves that use pellet. In Asia, wood pellet market requirement is very prospective because there is real market that will receive wood pellet for sale which mainly targeted on coal-fired power plant as co-firer.
Next, following is what required to building wood pellet plant in Philippines.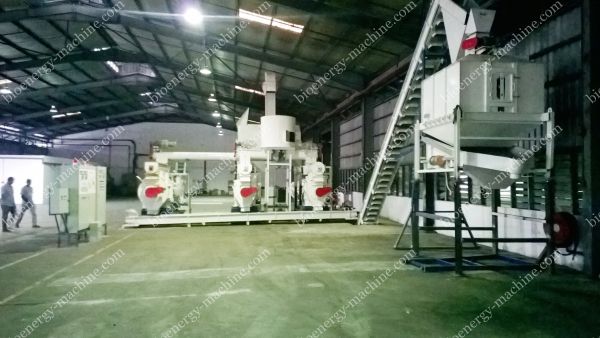 Requirement of Building Pellet Plant
The first for building a wood pellet plant is investor will need is of course, the mills, but before the equipment, is the available material itself. History of volcanic of the archipelago and the plain that extended in very wide range in the nation made the country became a prospective area for growing crops either for domestic or over-seas usage.
We will talk about which pellet type is profitable in Philippines (but first, we will mention basic division of pellets which divided into biomass, animal feed and fertilizer so mistake will be avoided when prepare and purchasing production requirements.
Biomass fuel: made from wood to be burnt where the uses obtained from the process either for industrial, electricity production or just home uses, created from wood (also include saw dust, better have relationship with wood-related company in you were interested using wood wastes) or wastes of the crops (the second considered as cheap but abundant material, for lesser capita but for as high as possible profit include palm fiber, grass, peanut shell, also corn stall and rice husk)
Animal feed: better remade version of the original one for more quality and higher price
Fertilizer: pellet created from manure of poultry and cattle

And then, further about material (include) suitable for making wood biomass-type pellet.
· Spruce wood
· Corn stalk
· Rice husk
· Grass
· Palm fiber
· Sawdust
· Peanut husk
· Pineapple peel
· Bamboo
· Fresh grass
· Moso bamboo pellet
· Pine sawdust

Philippines currently have advantage in providing biomass-type pellet considering that the country have rice, sugarcane, also rice as main crops. So following is much further specific potential of biomass material in the country.
· Corn stalk
· Rice husk
If investor would like to plunge to this business in this country, better start have a look where these precise material mostly provided.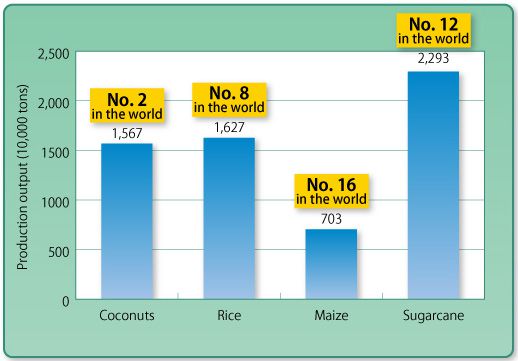 Next is the biomass pellet mill. You will need a pellet mill either 2 tons/h, 3 or in what number you will like to produce the pellet, that specifically designed to take care only corn stalk or rice husk. Following is example of mill that designed for rice husk.

· Rice hull pellet mill
Rice Become Wood-Like Burning Material
Husk of paddy known have caloric value approximately 14MJ/kg, it mean equal as 35% of diesel caloric value, reason why the resource often used as burning material for free, but if turned into pellet, the price will be much higher than the "original".
The beauty is that we can get the resource even for free; the farmer even will thank us for carrying their "wastes" especially if we pay even only a little, they will much being our partner. 100 million of husk of paddy produced and how much that wasted? A lot, and then that used for cattle food, a little, in Philippines, same
Final, following is two ways how rice could be turned into pellet.

Two Option Turning Rice into Ready-Burn Pellet
· Process manually
Process will consume a lot of time beside only give very limited result if people do making wood pellet using their hands.

· Process with mill
Time is money or even, more valuable than money so save our time and buy one-time mill for life-time use.

Process Rice Husk Biomass-Type of Pellet Production
· Rotary drum machine for drying the husk
Will dry and then crush husk of the rice become powder. And then

· Ring die pellet machine (big production) or Flat die pellet machine (low quantity production)

This one makes process of feeding become faster and good for bigger quantity of production. After that, the powder will be shaped and be cooled and then packed with pellet packing material.
Get In Touch Now!
We receive enquiries in English, Español (Spanish), Русский язык (Russian), Français (French) and العربية (Arabic). Our professional team will reply to you within one business day. Please feel FREE to contact us!
Your privacy is important to us,we are committed to marking sure your privacy is confidential.