This project in Chile utilizes the mixture of pine and eucalyptus as raw material. The client requires capacity of the
pellet plant
at 4.5-6t/h, so we choose 3 sets of
BPM508 wood pellet mill
for him.
Pelletizing technological process:
Use 3 sets of 2t/h
hammer mill
to crush the raw material wood chips. After crushing, the material is transported into cyclone and to wet materail bin. The wet materail is then delivered into rotary drum dryer for drying and transported to dry material bin. After that, dry material is delivered into
wood pellet mill
, and after pelletizing, wood pellets are conveyed into
pellet cooler
and packed by
pellet packing machine
.
Features of this pine and eucalyptus pellet plant
The hammer mill is equipped with fan and dust bag to efficiently decrease dust.
The dryer is equipped with roaster/bolier, and a dedicated hammer mill is used to supply fuel to the boiler.
The heat supplied by the bolier to the drum is monitored by a thermal probe; at the rear end of the drum there is also a thermal probe to conveniently contol discharged materail moisture.
Drum speed, wood pellet mill and hammer mill feeding are all controlled by digital devices.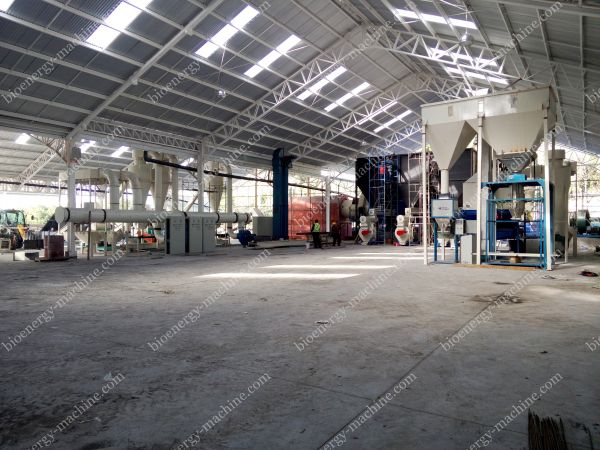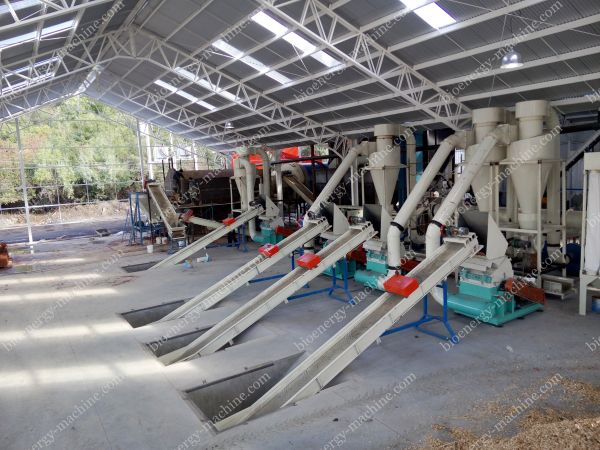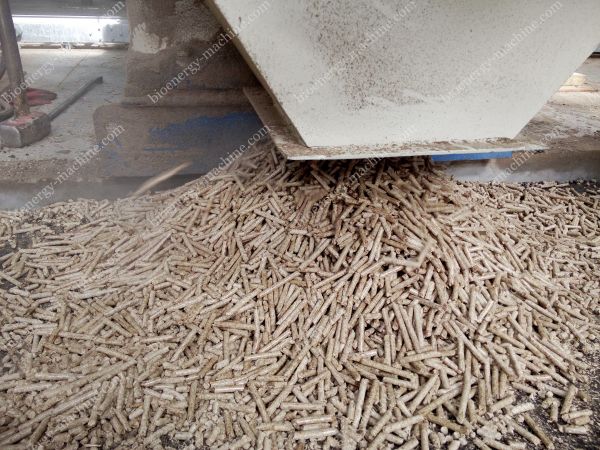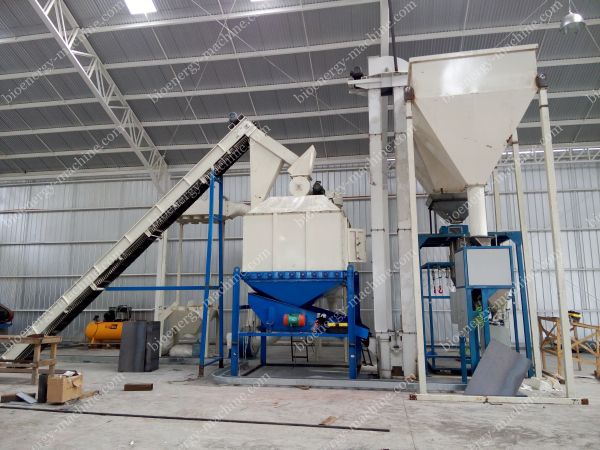 Get In Touch Now!
We receive enquiries in English, Español (Spanish), Русский язык (Russian), Français (French) and العربية (Arabic). Our professional team will reply to you within one business day. Please feel FREE to contact us!
Your privacy is important to us,we are committed to marking sure your privacy is confidential.