There are growing energy needs all around the globe. In fact, the desire for the energy is said to be in a geometric progression. This becomes a great concern for the many players in the industry especially with the need to reduce costs of acquiring it. The good news is that there are alternative sources of energy that are proving quite cheaper. Well, we are dealing with waste all around the surface of the earth ranging from human waste, animal waste to agricultural waste. Poor management of this waste becomes a nuisance for human survival. What many people do not know is that this waste can be utilized and make it useful. Get yourself a
small-scale briquetting machine
and join others in saving energy costs in your home or even in your small business. This will also be a relief to environmentalists and people involved in forest conservation. There is reduced pollution and low pressure on forest products!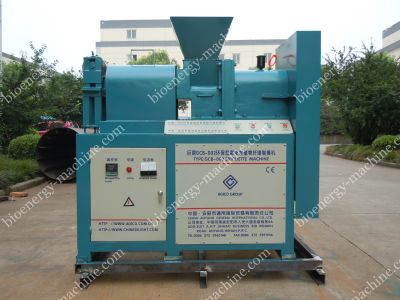 How Will the Briquetting Machine Help?
Are waste materials filling up your valuable space, costing you much on resources and time? If yes, you are not alone on this but the days of worrying too much about this are coming to an end. You just need to get yourself a briquetting machine and make your life easier. The term briquetting refers to the method of compacting wastes like decomposing plants, old newspapers, and wood into a brick or solid rod. Briquettes provide alternative sources of energy to firewood and charcoal for cooking or even for supplementing thermal energy. The machine will help in this. The machine compresses the waste under high pressure to form the briquettes. If you are looking for a cleaner source of energy, then briquetting machine is here for you. What makes this method of energy provision more attractive is that it is quite sustainable.
Applications of the Small Scale Briquetting Machine
Biomass briquettes: Waste management can eat up on your time and money. With this machine, you can get alternative energy from your wood and non-wood biomass.
Metal briquettes: This machine can be used to compress a wide range of metals, which include copper, steel, and iron. This allows manufacturers to save on costs by reusing valuable metals. It also saves on storage costs and earns revenue when these briquettes are sold.
Advantages of the Briquetting Machine
We always should consider the pros and cons of an item before spending our hard-earned resources on it. This small scale biomass briquetting machine is quite simple and very easy to use. You do not need to go to school to know how to use it. It is also quite efficient saving time and resources. Moreover, it is easier to maintain saving on huge maintenance costs. Are you afraid of explosions in your house from fossil fuels? This machine gives you peace of mind because you can store it in your house without worrying about explosions. Your hard-earned property is safe! Clean energy is what everyone is looking for. The machine produces energy that burns cleaner with less carbon release. If you know the harmful effects of carbon, then you should be rushing for this machine!
Get In Touch Now!
We receive enquiries in English, Español (Spanish), Русский язык (Russian), Français (French) and العربية (Arabic). Our professional team will reply to you within one business day. Please feel FREE to contact us!
Your privacy is important to us,we are committed to marking sure your privacy is confidential.