Due to the cruel effects of climate change, people are now making conscious efforts to find a more sustainable and renewable energy fuel. It pushes us to discover a more viable option other than using fossil fuel. Studies have proven that by making palm fiber briquette as an alternative of biofuel, we can eradicate if not, minimize carbon footprints. In fact, United Nations highly suggested minimizing the use of fossil fuel such as coal and gas. It further suggested that we could meet 80% of the world's energy source by using only renewal energy sources.
Palm Fiber Briquette is an alternative for biofuel that is being used to heat up industrial broiler that produces electricity through steam. Nowadays, the benefits of Palm Fiber Briquettes is not only limited for industrial use. Because it is economical and has a high capacity to retain heat, it is now being used for residential purposes such as biomass stoves, gardening, room heater and fire grill. And unlike other fuel sources, Palm Fiber Briquettes are easy to handle and stored.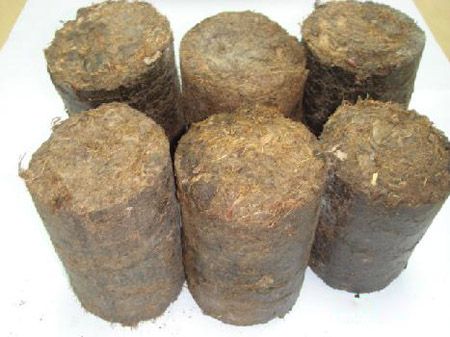 Palm Fiber Briquette is a natural by-product of palm oil extraction process. It is made up of palm fiber, empty fruit bunch, and palm kernels. The manufacturing process of PALM FIBER BRIQUETTE can be extensive. It starts from grinding and drying of palm biomass of its moisture. Thereafter the feedstock is then mixed with the palm biomass and it is then densified by palm fiber briquette machine to form a briquette. Higher density is imperative in the process to improve the combustion efficiency of the briquette. For added value, some manufacturers added carbonization in the process to improve the quality of briquette and increase thermal value.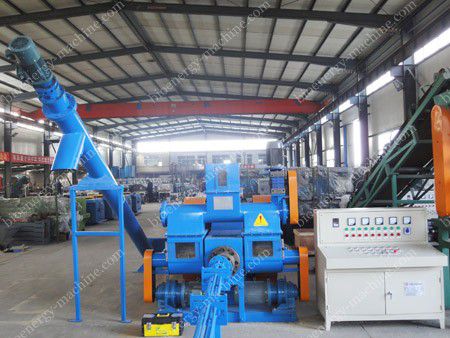 Palm Fiber Briquette is also a viable alternative as it cost less than using coal, diesel or natural gas for industrial boilers. Researchers also predict that PALM FIBER BRIQUETTE cost would like to fall further in the incoming years due to the advancement of technology and mass production. Palm fibers are larger than Palm kernels and can be easily be transform into briquette. Unlike other biomass materials such as rice husk, tobacco waste, used paper soybean bran, wheat stalk, peat, sawdust, peanut shell and bamboo dust, palm fiber is easily accessible. In other words, as long as there are palm trees we can produce biofuel. Luckily, palm trees are abundantly available in tropical regions such as Southeast Asia and South America and China. Particularly, Malaysia, the second largest palm oil producer is now catering the demands for Palm Fiber Briquette. It is developing an advance technology to improve and enhance the PALM FIBER BRIQUETTE's power of combustion. Therefore, we can be assured that PALM FIBER BRIQUETTE is here to stay.
In conclusion, Palm Fiber Briquette is our answer to the long-standing environment issues. It is a safe, economical and effective way of producing electricity. It minimizes carbon footprints but does not limit our potential to industrialization. More and more countries are now switching to this miracle energy source and you can be guaranteed that Palm Fiber Briquette will make its way to the top of the sourced of energy in the near future.
Get In Touch Now!
We receive enquiries in English, Español (Spanish), Русский язык (Russian), Français (French) and العربية (Arabic). Our professional team will reply to you within one business day. Please feel FREE to contact us!
Your privacy is important to us,we are committed to marking sure your privacy is confidential.