ABC Machinery has the most advanced technology team and our company has advanced R&D, design and manufacturing teams. And we provide customers with process design, equipment manufacturing, installation and commissioning, and complete process services.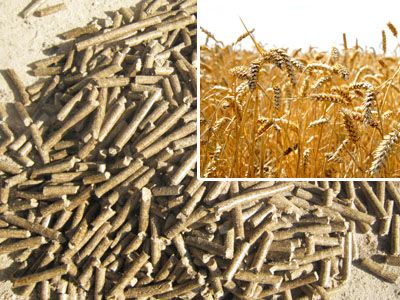 Wheat Straw Pellets
Making pellets from wheat straw has gradually become popular with many people, but why should we make wheat straw pellets? Since wheat is grown almost everywhere in the world, it is necessary to simplify the ensuing disadvantages, such as transportation and storage, thus making pellet making gain momentum as its benefits are unmatched, and the wheat straw pellet market has also gained momentum for development. At the same time, in the long run, wheat straw pellets are convenient to transport, saving a lot of cost and money. Moreover, it is convenient to store and the quality is improved. Besides, the pelletizing wheat straw has many functions, so that the waste wheat straw can be turned into treasure.

Why Make Wheat Straw Pellets?—— Several uses of wheat straw pellets
Wheat Straw Pellets Bioduel


Wheat Straw Pellets Biofuel
By making pellets from wheat straw a new clean source of energy is produced. This comes about as the organic materials form has been changed by grinding all the materials into small pellets. This way not only is the density improved but also the burning time and intensity of the fire better overall. This in the end ensures that the problem of unpredictable direct burning which arises is solved. The bio-fuel can then be utilized for clean energy cooking or for heating purposes by farmers, as it reaches optimum high temperatures unlike other sources of fuel.
Wheat Straw Pellets Animal Bedding
Wheat straw pellets, like other straw pellets, are usually used as horse bedding or other animal beddings. As wheat straw pellets have similar features as natural straw, and they are much easier for transportation and storage, how many farmers in Austria, Belgium, Finland, France, Germany, and Sweden make straw pellets and use them as animal bedding or sell to those stud farms.


Wheat Straw Pellets Animal Bedding
Easy Feed for Animals
Many animal farmers cry foul due to the amount of wastage that comes with animal feed. With the animals only picking the soft and fluffy parts, the other parts remain unusable. However by using wheat straw pellet machines every part of the straw can be edible by the animals, not only reducing wastage but also ensuring the costs and quality of feed is superior. The absorption rate of the feed is also superior and animals also find it easier to eat as it's easier to muck out, this is in addition to the fact that it has low amounts of dust unlike wheat straight from a field. As a waste material it's easier to break down thus easy to be composted.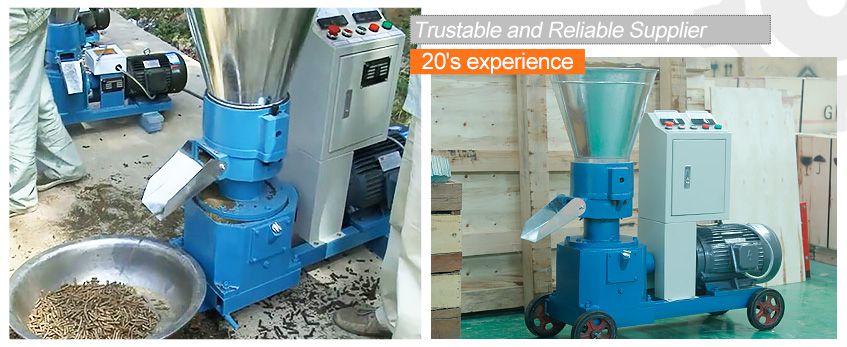 Wheat Straw Pellet Machine for Sale
If you are willing to build your own wheat straw pellet machines, Please do not hesitate to contact us, we will provide a free business plan!

The Process of Making Wheat Straw Pellets
There are a number of ways of making pellets from wheat straw. With the original design flat die pellet used for the manufacturing of animal feed, there is also the roller design that uses different types of stalks, although flat die pellets are superior in quality. By using friction between the die holes and the wheat stalk, the final diameter of the pellets is anything between 6-30mm, while the length is left to one's discretion. In addition, unlike the roller pellet design, flat die wheat pellet straw uses less power to do the compression, thus preferred as the to-go-to when making pellets from wheat straw.
图片:颗粒机成套的生产流程图 描述:Wheat straw pellets production processing
Video of Wheat Straw Pellets Processing
Buy wheat straw pellet Machine from ABC Machinery manufacturer or supplier at factory price, get FREE technical instruction of wheat straw pellets producing process and business plan to set up Wheat Straw Pelleting Making Projects with limited cost in Tanzania, Egypt, Morocco, Ghana, South Korea, etc.
Making Wheat Straw Pellets Step by Step
Crushing. Wheat straw is crushed into powder by use of either a hammer mill or a crusher
Drying. The straw is dried from the start, the wheat straw powder is dried again to ensure that dry, clean and high quality materials are used for pellet production.
Pelletizing. Making of pellets is done with the wheat straw miller
Cooling. Drying of pellets is done. In the event the number of pellets is not many they can be cooled under the sun slowly. However if the production is high then a cooler can be used.
Storing. Storage of pellets can be done either in air tight containers or silos for future use.
All in all with the process of making pellets from wheat straw beneficial to the animals, environment and man, no doubt all should start by obtaining a wheat straw pellet maker.When you choose our pellet machines, you will be rest assured, comfortable and at ease. ABC Machinery has strong after-sales service and can help you install and debug on site, no matter where you are, you can consult us at any time after purchasing the equipment. Please contact us as soon as possible!
Get In Touch Now!
We receive enquiries in English, Español (Spanish), Русский язык (Russian), Français (French) and العربية (Arabic). Our professional team will reply to you within one business day. Please feel FREE to contact us!
Your privacy is important to us,we are committed to marking sure your privacy is confidential.