Now the second-hand market is hot, there are used cars, second-hand housing, second-hand equipment and so on, but in the biomass new energy industry, if you want to buy used wood pellet mill for sale, is it really reliable? Now let ABC Machinery tell you.
The rise of biomass new energy industry has created the prevalence of wood pellet mill machine. If you go back to several years ago, there were very few factories that manufacture wood pellet mills. But now there are numerous manufacturers of wood pellet mill for sale. Some customers want to buy a used wood pellet mill for sale, as it is cheap. But buying second hand equipment is very risky, since:
If the wood pellet mill is good, why will the user sell it? This is first you shall consider. We do admit that there are some reasons for this, such as, the ex-user want to expand his productivity, and the wood pellet mill he has cannot meet his demand. But there also exists some other situation that the wood pellet mill is not that good, so he want to sell the used one, and buy a new one. If you do not require much on the yield and quality, you can buy a used wood pellet mill for sale at your will.
A used wood pellet mill usually does not have after-sales service. The main part of a wood pellet mill is roller and die, and they are wearing parts. If you buy a used wood pellet mill for sale, when the roller and die are worn, where do you buy the spare parts? If you cannot buy the matched spare parts, you probably cannot use the wood pellet mill normally.
A used wood pellet mill for sale may go wrong every now and then. The frequent repair will be a great sum of money. So even if you buy the used pellet mill at low price, from the long run, it costs you much more than a new one. What's more, the repair also delay production.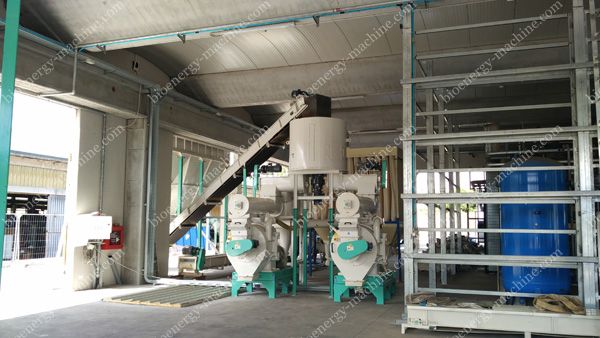 Buy NEW wood pellet mill for sale

Having learnt the disadvantages of buying a used wood pellet mill for sale, then what are the advantages of buying a NEW wood pellet mill?
First of all, you need to choose a strong manufacturer, since those small mill-style manufacturers do not have the strength to guarantee the after-sales service, this is the key factor in the selection of wood pellet mill. You must find a reliable manufacturer to buy, even if the purchase price is a little higher, but the late after-sales service absolutely let you Save A Lot of Money.
In the purchase of goods, some users often choose several to compare. Then when buying wood pellet mill for sale, what do you need to pay attention to?
Find a reputable wood pellet mill manufacturer. Such manufacturers must have their own advantages over those unknown ones, such as their good quality, good feedback from customers, and competitive R&D team for developing the wood pellet mill timely.
Choosing the right crushing machines if you need, equip the right power and auxiliary equipment, since suitable is the best.
Remember to buy some main wearing parts of wood pellet mill. This would help you save some cost on purchasing wearing parts when they are broken, for example, the shipping cost is saved.
Timely and effective after-sales guarantee. Even you buy spare parts together with the pellet mill or not, you will need to buy them after long-term use. So strong after-sales team will guarantee that you can buy the matched spare parts timely and do not delay production.

Get In Touch Now!
We receive enquiries in English, Español (Spanish), Русский язык (Russian), Français (French) and العربية (Arabic). Our professional team will reply to you within one business day. Please feel FREE to contact us!
Your privacy is important to us,we are committed to marking sure your privacy is confidential.