Biomass pellet production
is expected to be exploited to its full potential in South America. The future potential is enormous because South America has a lot of potential through its strategies to continue in exploiting large chunks of cultivated land. This land includes both agriculture and expansion of forest covers. Similarly, the climatic conditions in the region favor an extended production of biomass. On the other hand, forest and other forms of agricultural products have no great industrial exploitation and this is an important topic of study. It is expected that increased exploitation and expansion of biomass production will improve the energy demand. This is because there is a lot of potential due to the high level of residues and wastes from agricultural products. Similarly, there is a potential for the market of the products because of a lucrative market for BENELUX products in the Asian markets. This article evaluates the production potential of biomass pellet in South America by discussing the potential for every country.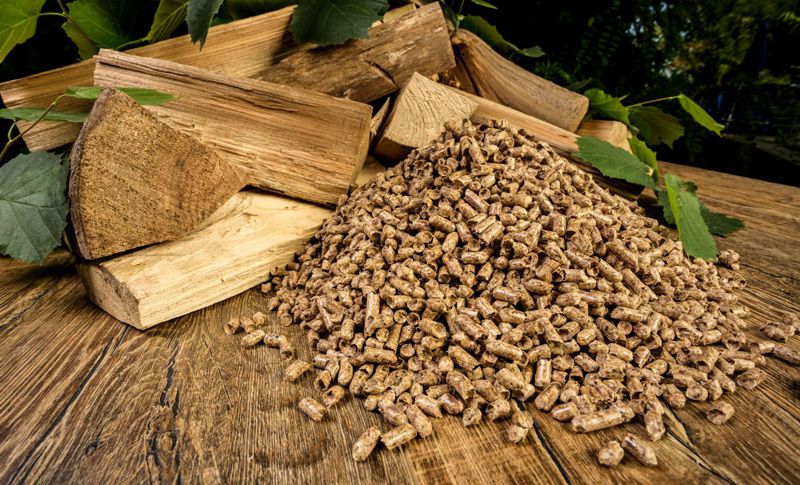 Chile
This country has an extended potential for biomass pellet productions on a long-term basis. Currently, the country has produced over 40 million cubic meters of industrial wood. In addition, over 16million cubic meters of firewood has also ben provided. As such, there is enough potential for sawdust shavings that are required in developing of biomass. In this regard, there is a huge potential for biomass production in the future in this region in South America. However, the main challenge for exploitation of biomass production is the struggling small market of the products locally. Being a huge consumer of firewood as a source of heating, during winter, there is a potential for developing wood pellet stoves to reduce the burden. Whereas the latter has a lot of potential benefits, there lacks an alternative that could put pressure for firewood. Thus, the country should increase its volumes to ensure that they are suitable for export markets. Conversely, the long distance to the Pacific and Asian distance will be a major challenge for biomass exploitation.
4.5-6TPH Pine and Eucalyptus Pellet Plant in Chile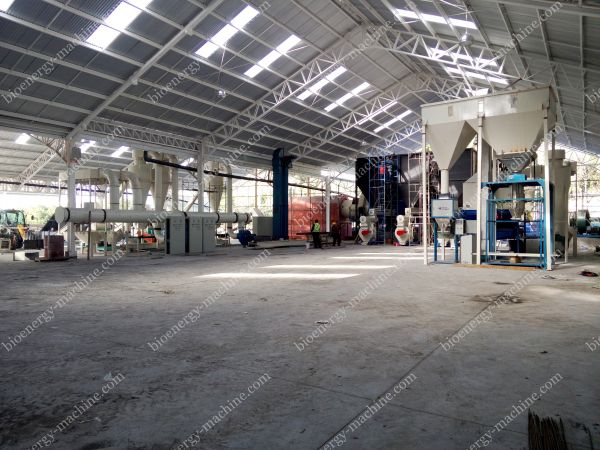 Uruguay
Here, production of biomass pellets is in the stage of research concerning valuation of its main sub-products. There is a strategic interest for the country to exploit the forest industry and increase its agroforestry potential as a strategy for managing its energy demands. For example, an addition of over 2million tones has recently been exploited from eucalyptus forests. In order to improve the production potential, the research should focus on incorporating a technology that will make use of the crop residues and better administration of its forest covers. Whereas this is the direction the country is headed, recently increased production of eucalyptus demonstrates on a huge potential that should be taped in the near future.
Mexico and Caribbean countries
Mexico enjoys the availability of huge forests and a comparable quantity of residues. Secondly, its pulp industry has shown signs of improvement through increased production. Also, the availability of eucalyptus and a number of feedstock is a ready source for raw materials that are required in biomass pellet production.
Brazil
This a dominant country in South America concerning biomass pellet production. Its biomass is estimated to cover 7% of its energy requirements. However, a majority f the biomass energy is derived from sugarcane bagasse. This does not limit the potential of creating biomass pellets from the forest and industrial waters from paper manufacturing industries. The latter has several advantages because it enjoys best prices that are affordable than natural gas. Therefore, the potential of biomass fuel in the country is promising in the future. also, the legislation forcing farmers and industries to manage their wastes is a huge potential for the future of biomass pellet production in the country.
Argentina
Its yearly production of wood pellet is still low. However, its sawmill industry can provide a huge potential for the country because of how waste management is being created. The volume of waste produced is over 2.8million annually which comprises o 60% being raw materials. Evolution of startups in promoting biomass pellet production pints at a bright future for the country's potential.
Get In Touch Now!
We receive enquiries in English, Español (Spanish), Русский язык (Russian), Français (French) and العربية (Arabic). Our professional team will reply to you within one business day. Please feel FREE to contact us!
Your privacy is important to us,we are committed to marking sure your privacy is confidential.