The need for fuel has been increasing day by day. This has been caused by the rapid growth of industries and related businesses. With the evolution of industrial development, production and use of energy have become a very necessary part of our lives. From operating the room heater to driving the car, all are dependent on burning of fuel and production of energy. The most important fuel that we have been using is that of fossil fuels. There are certain disadvantages of this but the main cause of worry is that they are fast depleting due to the overuse of this type of fuel. So, looking for an alternative source is really important. The answer to this happens to be the
biomass briquetting plant
.
Before anything else you need to have a good understanding of what biomass briquetting is. This is the process by which Biofuel is manufactured. This type of biofuel is made up of all sorts of agricultural waste products, like straws, husks of sunflowers, sawdust, buckwheat and many such things. These are compressed with the help of machines in biomass briquetting plant. All these are natural.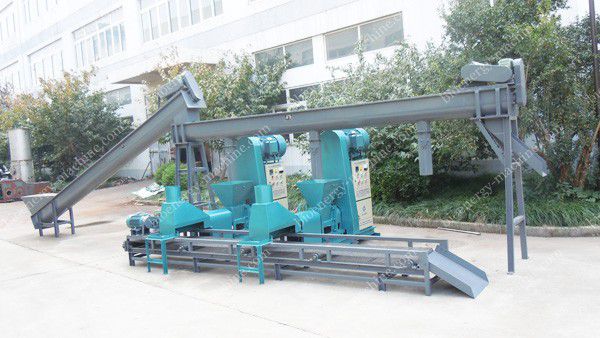 Advantages of setting up biomass briquetting plant
The following are the main reasons as to why setting up of these plants has seen a sudden rise:
Utilizing the raw materials
The materials that are required to make the bio-coal are readily available. This means that there is no dearth of raw materials for this industry. By setting up this plant, the problems of disposing of the agricultural wastes can be handled easily.
Renewable source of energy
Unlike the other sources of fuel, the bio-coal is renewable in nature. This means that it can be used again and again. You need not worry about depleting the sources of biomass bricks for good. As long as the agricultural produce is sustained, biofuel can also be produced.
Meets the requirements of fuel
The need for fuel and energy has seen an upward trend. The requirements of men are ever increasing. But the reserves of non-renewable sources of energy are limited. Thus, the production of bio-coal is a good alternative source of energy that can lower the fuel crisis.
Non-renewable sources of fuel create a lot of pollution that has a harmful effect on all living things. The burning of biofuel emits less harmful gasses and thus they are environment-friendly.
The cost of the conventional sources of fuel is very high. With each passing day, the international market is seeing a hike in the price of coal and petroleum. Biomass briquette is the perfect answer to this problem. As the production cost of the bio-coal is low, the purchasing cost is also well within the budget of all.
This may be a key factor that you want to set up the briquetting plant. By selling the biomass briquettes in the market, you can earn a lot of money!
Good employment opportunity
Setting up a biomass briquetting plant is not very difficult. All you need is a small place to set up the bio-coal machine. This is also not a big and bulky machine. The demand for renewable sources of fuel has been at an all-time high. Setting up this kind of biomass briquette making plant will not require a lot of investment but the returns will be very lucrative.
These are some of the reasons that have played a monumental part in making the concept of bioenergy reach the far ends of the world. More and more people are associating with this biomass briquetting industry.
Get In Touch Now!
We receive enquiries in English, Español (Spanish), Русский язык (Russian), Français (French) and العربية (Arabic). Our professional team will reply to you within one business day. Please feel FREE to contact us!
Your privacy is important to us,we are committed to marking sure your privacy is confidential.