A small pellet mill has the capability to influence the process of a plethora of raw materials. This is one of the reasons why a mini pellet mill remains popular. This implies that it has the capability to create a gamut of pellets from certain materials. A small pellet machine can produce effective results from high-density materials in the likes of hardwood pellets and wood pellets. Is your quest for why a mini pellet mill remains popular? Read through this text to find some unique reasons.

Advantages And Popularity Of A Mini Pellet Mill:
1. These machines have the capability to enable solid grain to become mini pellets for feeding animals such as cattle, horses, pigs, sheep, rabbits, chicken, shrimps and fish. Due to the efficiency and productivity that these mills show, they are often considered to be highly popular.
2. A mini pellet mill machine can be used to process a variety of paddy straws, forestry wastes, sunflower stalks, sawdust, chemicals, wood chips and other solid powder materials. These machines can help to feed granules from your own material or make more pellets. It is difficult to see a pellet machine providing tons of useful functions. On this note, it is unequivocal that mini pellet mills have special features that other products cannot provide. For this reason, they are considered to be popular in their mode of operation.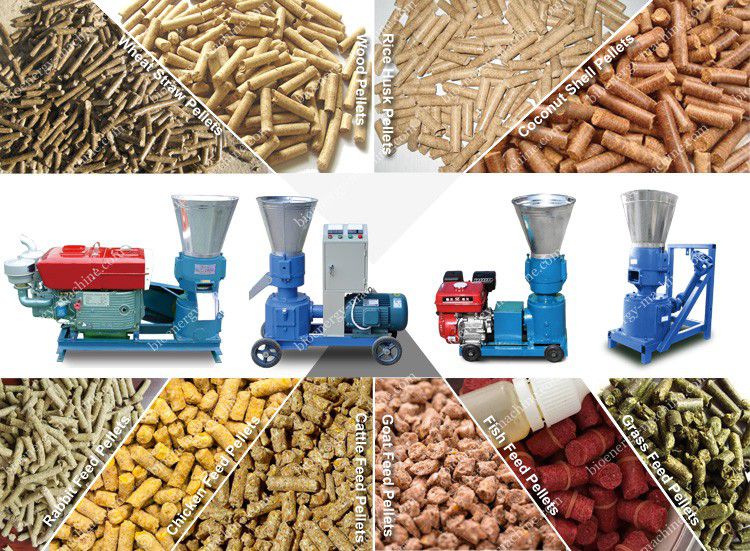 3. The units of a mini pellet machine can be used for the granulation of paper, biomass, straw, sawdust and just to mention a few. Small pellet machines have become highly popular in recent years due to the fast development of the biomass energy saving project and the feeding animals industry. These machines can be used for processing biomass as fuel and small-scale manufacturing of animal feed.
4. Another great benefit of small pellet mills is that they are used for low-consumption projects. Small pellet mills come at a low price and display high capacity features. These properties also make a mini pellet machine more popular today.
5. Mini pellet mills are easy to move and come in mini sizes. These machines are durable, portable and cost-effective as well. The mobile operations of a mini pellet machine are highly exceptional and sophisticated.
6. These mini pellet mills are used a large-scale pellet production. A mini pellet machine will save you frustration and time of trying to get a material ready for use.
7. A mini pellet mill machine can minimize the risk of blocking the dies and reduces electrical consumption. This amazing feature is enough to make a mini pellet machine popular.

Conclusion:
Mill pellet mills provide more security than the heavy-duty options. These machines are not heavy like the ones used for tedious and laborious tasks. This means that you can use a mini pellet mill with total flexibility. Another great advantage of using a mini pellet mill is convenience. The comfortability and portability of these machines can enable you to take them to your area of preference. Above all, a mini pellet machine is easily maintained. This means that you will not spend tons of dollars to maintain a small pellet machine.
Get In Touch Now!
We receive enquiries in English, Español (Spanish), Русский язык (Russian), Français (French) and العربية (Arabic). Our professional team will reply to you within one business day. Please feel FREE to contact us!
Your privacy is important to us,we are committed to marking sure your privacy is confidential.