To establish a
large bagasse pellet plant
means in-depth detail and understanding of the overall process. You must have an abundant source of bagasse in order to turn it into pellet fuel. But apart from that, a true know-how of every necessary step such as how and where to start and what is the required investment are other significant factors where you must draw your attention. We have summarized an overview of all your queries here to help you with the necessary information.
What is the market size for such bagasse pellet plant?
With the growing need of reducing fuel consumption all around the world, alternative fuel resources are in great demand. Sooner or later, there will come a time when biomass pellets will become the picture-perfect substitute for fossil fuels worldwide. At present, EU has great demand for various pellets including the bagasse pellet as well. The countries that can become the major manufacturer of these pellets are countries where sugarcane is produced in the largest quantities. Because sugarcane is a tropical and subtropical crop, countries like India, Thailand, Brazil, America, Cuba, China and Indonesia can explore large bagasse pellet plants.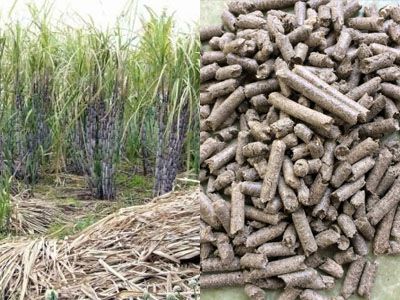 Who are the potential buyers of bagasse pellets?
Speaking in terms of potential buyers for bagasse pellets, we can say that it is going to increase over time. Most of the potential buyers at present are from the European countries. They are the first to take an initiative of substituting fossil fuel with organic fuel. But with the growing popularity of these cost-effective pellet fuels, the world is soon going to introduce an enhanced number of potential buyers putting the need of large bagasse pellet plant in great demand.
How much investment is required for the establishment of the plant?
Considering the requirement of the large workshop with enough floor space and all the high-end machines, one must be ready for a big investment. The investment will also vary according to the region where the plant is being setup. The plant should feature an ample space for storing raw materials and pellets. You must also have all the necessary equipment for pelletizing incorporated into your plant. Bagasse is somewhat different than other wood materials and therefore its pre-treatment process of pelletizing also differs.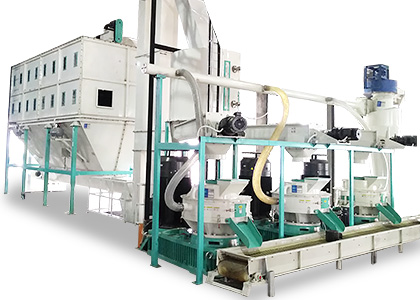 Which would be the perfect site for plant establishment?
Even though there is an enormous bagasse waste present around the world, it does not mean that we can make such a huge investment anywhere or at any place we want. In order to cut down the cost of transportation for the raw materials, you must consider establishing a plant near some sugarcane source like a sugarcane mill or some sugarcane juice processing plant.
What is the cost of operating this large-scale sugarcane bagasse pellet plant?
The cost of operating this plant will depend on the production and on other utility bills as well. The prices of the overflow bagasse can also differ from one place to another. There are five months for sugarcane bagasse and thus you will have to store enough quantity of this bagasse during the seasons for running your plant whole year. You must store at least 1000 tons per month which will also incur some expenses for proper storage.
Get In Touch Now!
We receive enquiries in English, Español (Spanish), Русский язык (Russian), Français (French) and العربية (Arabic). Our professional team will reply to you within one business day. Please feel FREE to contact us!
Your privacy is important to us,we are committed to marking sure your privacy is confidential.