Pellets Making Testing Time: Oct. 31st, 2018
Purpose: making municipal solid refuse into fuel pellets
On Oct. 31
st
, 2018, ABC Machinery made pelletizing test for our client from Southeast Asia. He wants to make the municipal waste refuse into fuel pellets to fully make use of the refuse and reduce environmental pollution.
Raw material municipal solid refuse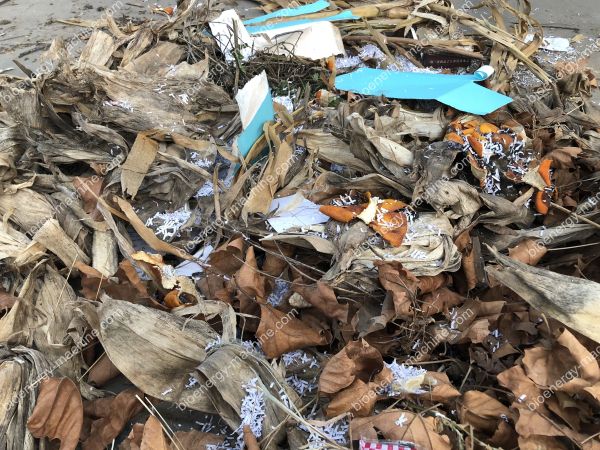 Crushing municipal solid refuse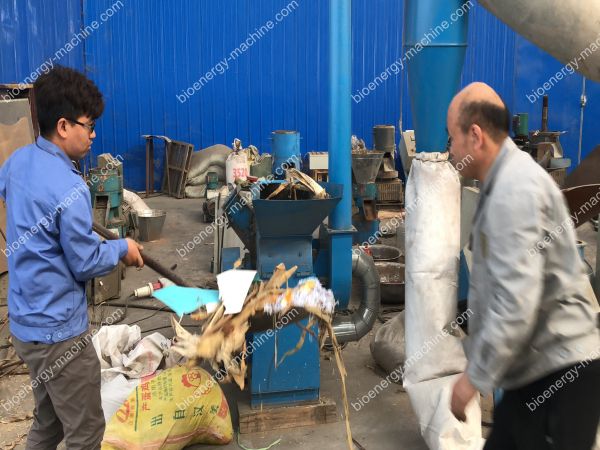 After crushing, moisture content is OK (The raw material has been air-dried for a week)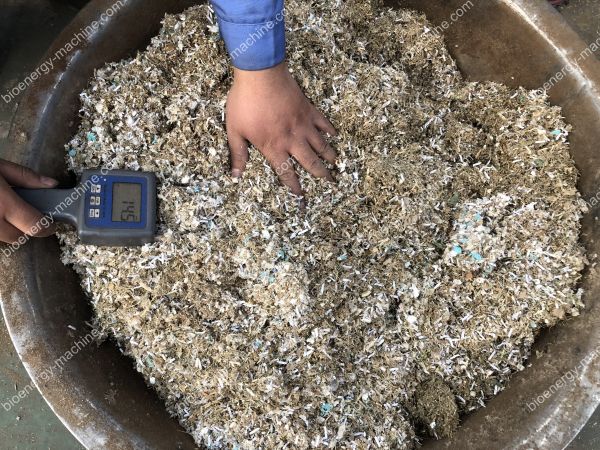 Municipal solid refuse pelletizing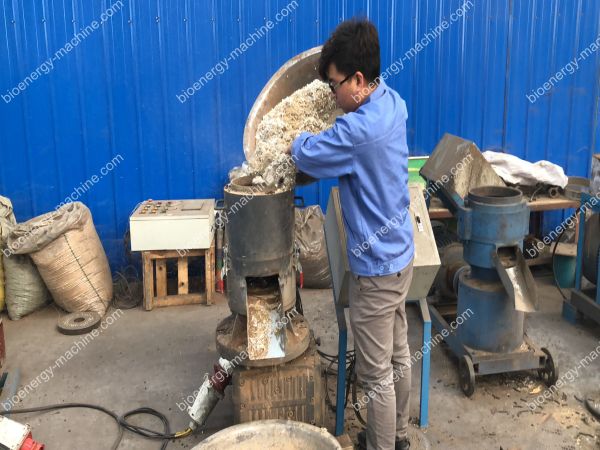 Municipal solid refuse pellets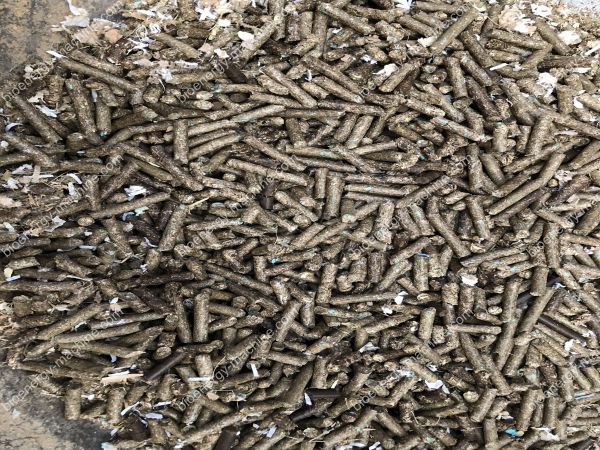 MAKING MUNICIPAL WASTE REFUSE INTO FUEL PELLETS
Municipal waste refuse also known as garbage consist of everyday waste disposed by institutions, households or industries. It includes food, plastic bags, bottles or anything else disposable.
MWR has poor fuel characteristics and its pre-processing is necessary to improve characteristics such as storage and handling, consistency, combustion behavior and its calorific value.

The Purpose of Making Municipal Waste Refuse into Fuel Pellets
The conversion of this solid waste is an alternative to an environmentally clean environment. Waste disposal has been a problem to many governments the alternative of changing waste to fuel pellets is the solution to waste management. New and existing power plants globally have shown their interest in refuse derived fuel (RDF). MSW is a problem for most municipalities in the world. Manchester in the UK has already funded a firm to produce RDF and there are other cities in the world have also started to embrace this new innovative technology for waste disposal.
Benefits of RDF
The environmental effect of waste in water, air and land can be solved if the process of changing waste to pellets is effective. Waste produces harmful chemicals to the air and water. The use of this waste to produce fuel pellets is good for the environment.
RDF in case studies has shown that the fuel can be used as a supplement in cement production. Money that would be used in energy production stays in the local economy due to the reduced cost of energy.
The sale of biomass and the reduced cost of waste disposal in turn benefits locals in rural and urban areas. This is a major economic benefit to society in times of high energy usage. In this process of processing and transportation the government is able to offer jobs.
Resource conservation benefits
Use of wastes in disposed in non-sanitary land hills is a way to preserve fossil fuels.
Municipalities have had problems in the past in waste disposal. Now that there is an available solution to recycle and use waste as a fuel, the problem is close to being solved. Countries are funding plants to get rid of the waste and produce RDF.
The process of making municipal waste refuse pellets
•PRE-SHREDER
First the waste is treated in a pre-shredder and magnetic separator.
•BALLISTIC SEPERATOR
In the separator the low calorific waste are separated. The remaining waste is sorted as metal and non-metal.
•CRUSHER
The non-metal wastes are then sent to the crusher where they are crushed to the appropriate size for cement production. The fuel produced is RDF.
The moisture and calorific value are the most important factors in fuel production. They are then measured and decreased by drying before being fed to the cement kiln.
Conclusion
Governments are now adapting to this criteria in conversion of MSW to RDF. Due to its economic, conservation and environmental benefits this is the future of fuel pellets production. RDF can be used in industries and currently recommended for use in the cement industry. To save energy and reduce harmful emissions plants are adapting and processing RDF.
Get In Touch Now!
We receive enquiries in English, Español (Spanish), Русский язык (Russian), Français (French) and العربية (Arabic). Our professional team will reply to you within one business day. Please feel FREE to contact us!
Your privacy is important to us,we are committed to marking sure your privacy is confidential.