In this day and age when we have to make more time to look after our resources on earth and take stock of what we are using on a day to day basis in the world, it is essential to use the right fuel and not to waste anything that you have. In order to be a bit more environmentally conscious, wood briquettes are a fabulous idea as they will use up old pieces of wood that you have lying around and compress it into a briquette, which you can use on your fire. Making sure you make use of everything you have lying around and doing your bit for the environment…and getting fuel! What could be better…
Making wood briquettes
is must better for your company and for the world in general than just getting rid of your excess waste. What is good for your company is also good for nature and if you employ this method of waste management, then it is definitely something to put out to your customers or clients as they will appreciate your forward thinking message about environmental protection.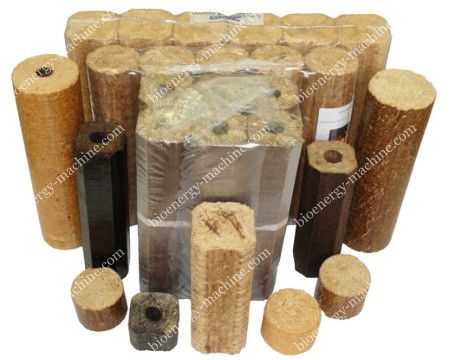 The
briquette machines
that ABC Machinery manufactures can make wood briquettes out of pieces of wood or forestry waste that you would not even imagine to use or not think possible. Materials such as peanut shells, bamboo powder and straw to name but a few, not thing that you would expect, yet things that are always lying around unused. The briquette machine works by pressing down on the substances and mold them into a briquette shape to be used as fuel. From many industrial warehouses and from farms there are always countless amounts of straw and dust leftover and now using these briquette machines you can gather and compact that dust, essentially, and turn it into an alternative fuel product. This is a magnificent way to use the resources around you and instead of creating more waste actually using that waste to create fuel and giving it another purpose.
The materials are simply fed into the
briquette machine
at one end and then compacted together to create a briquette for use on your fire. You can select different mold sizes depending on the volume of waste you are working with. As wood is a natural product it is important to keep it that way and not add any additional additives or binders during the process. Rest assured that with these machines from ABC Machinery this is exactly the case. The wood chips or waste is bound together solely through the pressure of the machine so the briquettes you receive at the end are totally natural products. So when they are burned as fuel they are not emitting any dangerous chemicals back into the atmosphere.
ABC Machinery
has over 10 years of experiences in this area of renewable energy machinery and is dedicated to environmental protection. The mission is to protect the earth and reuse the materials that we have and to try to dispel the disposable approach society has to the earth's natural resources.
Get In Touch Now!
We receive enquiries in English, Español (Spanish), Русский язык (Russian), Français (French) and العربية (Arabic). Our professional team will reply to you within one business day. Please feel FREE to contact us!
Your privacy is important to us,we are committed to marking sure your privacy is confidential.