Not everyone has the desire to acquire a full size pelleting machine because it takes up so much room, but you might have the need for a smaller machine that does the same work, only on a smaller scale. A small size wood pelleting machine is very useful for small pellet production. Not only can it produce animal feed pellets but also produce green fuel using biomass materials. The beauty of a small pellet mill is that one person can operate it, thus saving you money because you can do it on your own. It will also be relatively portable should you need to move it to another location.
We found that there are many electric pellet mills available which is environmentally friendly as well as being energy saving. It uses a 3kw electric motor which will operate on a three phase electrical supply. Some of these can be set up to operate on international voltages.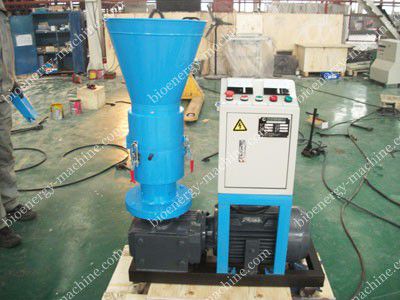 You would feed material into the top of the machine and using the variable speed button which you will find located at the base, be able to produce your pellets.
Most electric pellet mills use gear transmission and so reduce noise and have a good cushioning effect.
Some raw materials which are suitable for the small size pelleting machine are wood chips and shavings, corn husks, peanut shells, straw, leaves, grass and paper.
Anything you put into the small size wood pelleting machine should be less than 6mm with a moisture content of between 8 -15% otherwise you will find that the quality of the pellet is affected. The ideal mill should also have two raw material containers where you can add water or oil to your raw product. This will be added to your raw products in the final mix.
The wood pellets that you can produce can also be used for animal bedding. They are also suitable for home heating stoves and hot water boilers.
The diameter of the die hole will determine the size of the pellets you produce. You should use 6 – 12 mm for making wood pellets and 2.5 – 10mm for your feed pellets. A different length of pellet will be obtained when you adjust the distance between the die and the knives.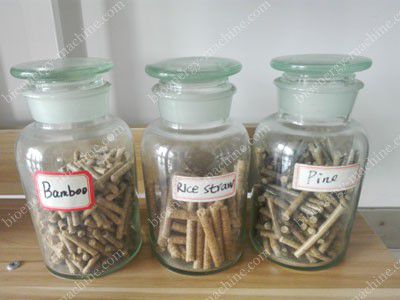 You will find that most pellet mills come with a 1 year guarantee on their parts. We recommend that before you purchase any small size wood pelleting machine you do your own research to ensure that the product you are purchasing is suitable for your requirements. There are many companies that produce these machines and you should be sure to choose a reputable company for this purchase as it is not a cheap item. It is also one that you are going to want to use for a long time. All pellet machines should be CE certified so that the quality of the machine is ascertained. Before you buy it you should make sure that there is a good after care service and instructions either in the form of a booklet or a video.


Get In Touch Now!
We receive enquiries in English, Español (Spanish), Русский язык (Russian), Français (French) and العربية (Arabic). Our professional team will reply to you within one business day. Please feel FREE to contact us!
Your privacy is important to us,we are committed to marking sure your privacy is confidential.